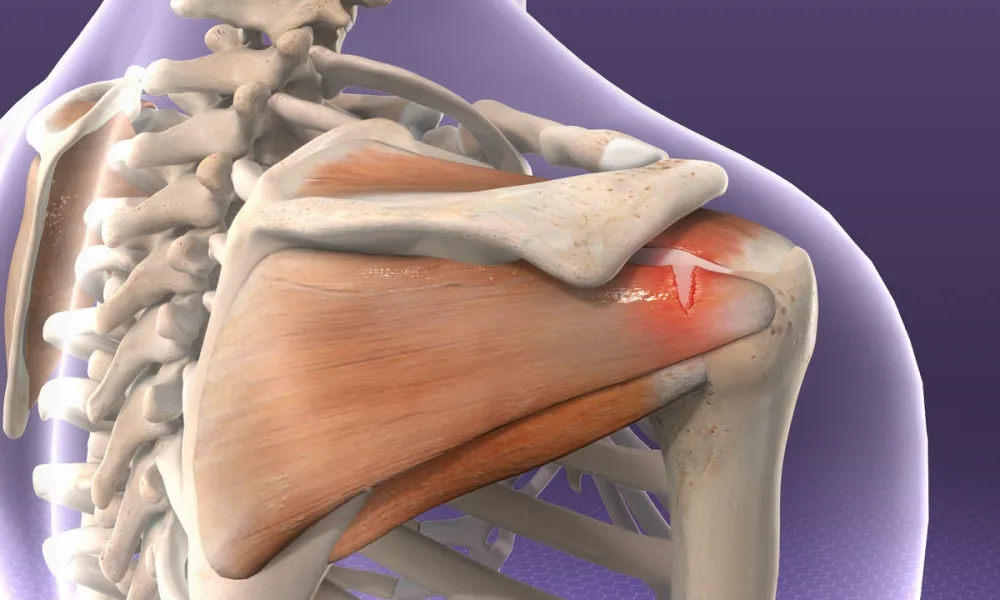 Rotator Cuff Tears
The rotator cuff is a group of four muscles and tendons that surround and cover the top of the upper arm bone (the humerus). These muscles and tendons work in concert to help to move and stabilize the shoulder thus giving us the ability to reach, lift and throw a ball.
Rotator cuff tears are a common cause of shoulder pain and disability. Rotator cuff tendons tears can occur as the result of single traumatic injury such as a fall heavy lifting. Most rotator cuff tears, however, are the result of "wear and tear" and aging changes that significantly weaken the tendons thus placing them at increased risk for injury.
Rotator cuff tears that extend through the full thickness of the rotator cuff tendon cannot heal by themselves. The muscles attached to the tendons pull the tear edges apart. Continue use of the shoulder often causes the tear to enlarge. As a result, rotator cuff tears usually get worse over time leading to greater pain and disability.
In the hands of an experienced surgeon, rotator cuff surgery can greatly improve the comfort and function of shoulders compromised by rotator cuff disease. Typically patients experience marked improvement in the ability to sleep, perform usual activities of daily living, and return to many recreational activities. Barring subsequent injuries, the benefit of rotator cuff repair can last for decades. Read More about Shoulder Injuries