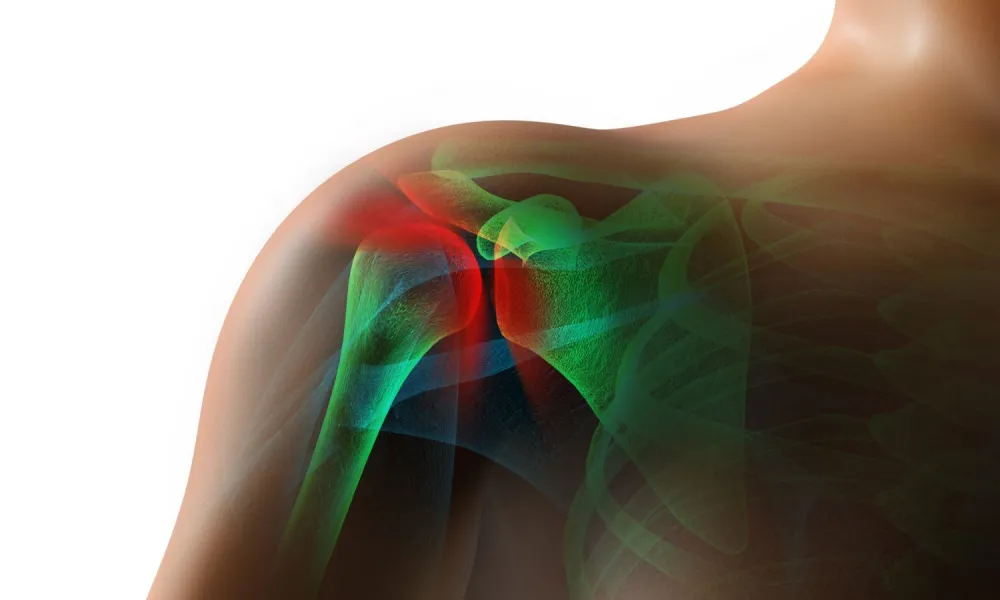 Frozen Shoulder
Frozen shoulder, or adhesive capsulitis, is exactly what the name implies: the inability to move a stiff shoulder joint.
Normal shoulder motion requires a flexible shoulder capsule. A shoulder becomes "frozen" when the capsule that surrounds the shoulder joint tightens and becomes immobile. Over time, the capsule thickens resulting in further loss of motion and increasing pain.
The causes of frozen shoulder are not completely understood. We do know the condition is more common in women between the ages of 40 and 70. Frozen shoulder has also been connected to Parkinson's disease, endocrine disorders such as diabetes or thyroid problems, and cardiac disease or surgery. Injury or immobilization of the shoulder for extended periods of time can also cause a frozen shoulder.
The obvious main symptom of frozen shoulder is stiffness and the inability to move the shoulder. Most frozen shoulders are painful both with movement and at rest.
According to the American Academy of Orthopaedic Surgeons, there are three stages of frozen shoulder:
Stage One: This is the "freezing" stage and may last from six weeks to nine months. Shoulder pain develops slowly and as the pain worsens, the shoulder loses motion.
Stage Two: The "frozen" stage is marked by a slow improvement in pain but the stiffness remains. This stage generally lasts four to nine months.
Stage Three: This is the "thawing" stage. Shoulder motion slowly returns to normal. This stage generally lasts five to 26 months.
In most cases, an orthopedic specialist diagnoses a frozen shoulder with the patient's medical history and a physical examination. X-ray or MRI may also be required to better view the shoulder and rule out other possible conditions, such as a torn rotator cuff.
Treatment for frozen shoulder concentrates primarily on managing pain and a physical therapy program focused on restoring shoulder motion. Cortisone shots may also be used to help reduce inflammation in the shoulder. In severe cases, forcefully stretching the shoulder while the patient is under anesthesia or having arthroscopic shoulder surgery to release adhesions in the shoulder may be needed.
For more information about frozen shoulder or to schedule an appointment, call POA at 425-656-5060.