CERTIFICATIONS & EDUCATION
Clinical Focus:
Hand and Wrist Surgery
Shoulder
General Orthopedics
Fellowship Training:
University of California Davis Medical Center, Hand Surgery Fellow, Department of Orthopaedics, Sacramento, CA
Residency:
Columbia University, Postdoctoral Resident Fellow, Department of Orthopaedics, New York, NY
Medical School:
Meharry Medical College, Nashville, TN
Research Experience:
Postdoctoral Research Fellow, Department of Orthopaedics, Columbia University, New York, NY
Research Assistant, Department of Orthopaedics, University of Washington, Seattle, WA
Research Assistant, Center for Bioengineering, University of Washington, Seattle, WA
Hospital Affiliation:
Valley Medical Center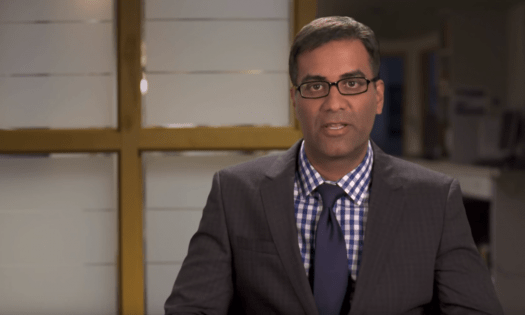 Dr. Niket Shrivastava specializes and is board certified in hand and wrist surgery. He also practices general orthopedics.
In addition to his clinical experience, Dr. Shrivastava has substantial research experience including serving as a postdoctoral research fellow in the Department of Orthopaedics at Columbia University and a research assistant in both the Department of Orthopaedics and Center for Bioengineering at the University of Washington. He practices at Proliance Orthopedic Associates in Renton and Covington.
Testimonials for Niket Shrivastava, M.D.
All of the staff that I encountered were very helpful.  Never did I feel rushed and whenever I had a question, it was thoroughly answered.  For having surgery, Proliance Orthopedic Associates made it feel the best possible.  Dr....
- Ted
My experience at Proliance Orthopedic Associates for problems with my elbow was very helpful and necessary to go back to usual activities.  Dr. Shrivastava was very receptive to my needs.  His medical assistant, as well as the office...
- Molly
I would highly recommend Dr. Shrivastava at Proliance Orthopedic Associates.  I am now out of pain and can use my left hand again.  Dr. Shrivastava was very informative, thoughtful, and pleasant.  The office staff as a whole has been...
- Marsha