CERTIFICATIONS & EDUCATION
Clinical Focus:
Hand and Wrist Surgery
Shoulder
General Orthopedics
Fellowship Training:
University of California Davis Medical Center, Hand Surgery Fellow, Department of Orthopaedics, Sacramento, CA
Residency:
Columbia University, Postdoctoral Resident Fellow, Department of Orthopaedics, New York, NY
Medical School:
Meharry Medical College, Nashville, TN
Research Experience:
Postdoctoral Research Fellow, Department of Orthopaedics, Columbia University, New York, NY
Research Assistant, Department of Orthopaedics, University of Washington, Seattle, WA
Research Assistant, Center for Bioengineering, University of Washington, Seattle, WA
Hospital Affiliation:
Valley Medical Center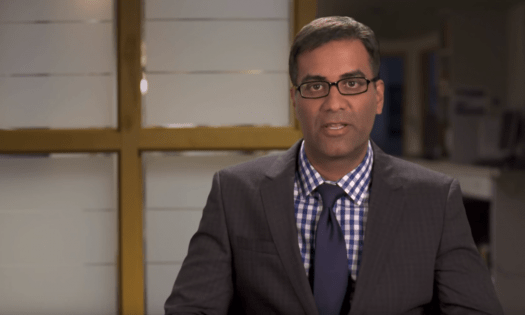 Dr. Niket Shrivastava specializes and is board certified in hand and wrist surgery. He also practices general orthopedics.
In addition to his clinical experience, Dr. Shrivastava has substantial research experience including serving as a postdoctoral research fellow in the Department of Orthopaedics at Columbia University and a research assistant in both the Department of Orthopaedics and Center for Bioengineering at the University of Washington. He practices at Proliance Orthopedic Associates in Renton and Covington.
Testimonials for Niket Shrivastava, M.D.
My wife has been experiencing hand tingling.  She saw Dr. Shrivastava and he started her on some medications that have greatly assisted her hand pain.  She was able to avoid a surgery and he took the time to explain everything.  Best...
- C.S.
Excellent, excellent, excellent. Everyone from front desk to check out was the utmost in professionalism and customer service.  Dr. Shrivastava is a top notch Orthopedist, that reflects the definition of consummate medical professional.
- Joe Z.
Dr. Shrivastava is a very kind, gentle and wonderful surgeon who tells it like it is! I love him! He put my arm back together, which has allowed me to continue to go camping and do all of the other things you would typically take for...
- Debbie