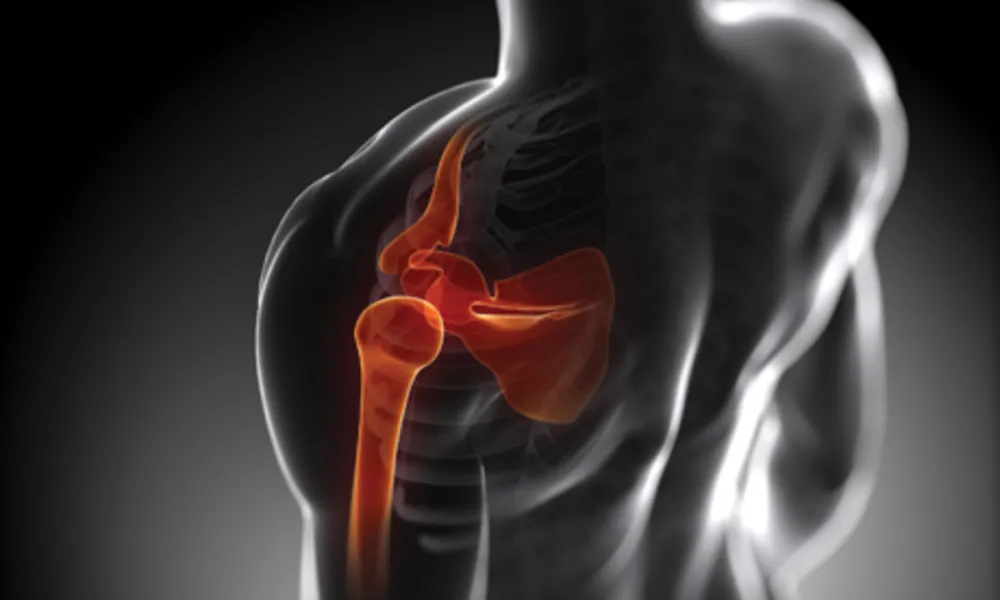 Common Shoulder Problems
Each year about four million people in the U.S. visit the doctor for shoulder problems like sprains, strains, dislocation and other problems, according to the American Academy of Orthopaedic Surgeons.
The pain and discomfort associated with shoulder problems turn simple day-to-day functions into difficult tasks - pulling a shirt over your head, blow-drying your hair, driving a car, reaching for a box of cereal on the top pantry shelf.
Some common shoulder problems include:
Rotator Cuff Tear: This shoulder problem is especially common in people over age 40. Muscles and tendons surrounding the top part of the upper arm bone make up the rotator cuff. These muscles and tendons hold the rotator cuff in the shoulder joint. Repetitive overhead motion, such as pitching a baseball or lifting heavy objects or injury may cause a painful tear of the rotator cuff. Symptoms include consistent pain especially when the arm is over the head, cracking sounds when the arm is moved and limited motion.
Shoulder Dislocation: Because the shoulder joint is one of the most agile joints in the body, it is capable of moving in many different directions. This agility can also make it easy to dislocate. If the top of the upper arm bone is only partly out of the shoulder socket, this is a partial dislocation. A complete dislocation occurs when the shoulder is totally out of the socket. If you experience shoulder dislocation frequently, you may have shoulder instability.
Impingement: This is one of the most common shoulder problems in adults. The rotator cuff is a tendon connecting four muscles in the shoulder, which work together to lift and rotate the shoulder. The shoulder blade is made up of two parts - the "front" is the acromion. Impingement occurs when the shoulder is lifted and the acromion gets in the way of the rotator cuff, causing it to rub on the cuff's surface. This causes pain and stiffness when lifting the arm, and some possible swelling in the front of the shoulder.
Arthritis: Two joints make up the shoulder and both can be affected by arthritis. The first joint is the acromioclavicular, or AC joint. The AC joint is formed where the collarbone meets the tip of the shoulder bone. The second joint is the glenohumeral joint, which is located where the upper arm bone meets the shoulder blade.
Broken Collar Bone: This injury is typically caused by the force of a fall and is common among athletes. The collar bone is part of the shoulder that helps connect the arm to the body.
Orthopedics is the area of medicine specializing in the diagnosis and treatment of bone, joint, ligament, and nerve disorders, including those in the shoulder. If you have a shoulder injury or are experiencing persistent shoulder problems, call POA at 425-656-5060.