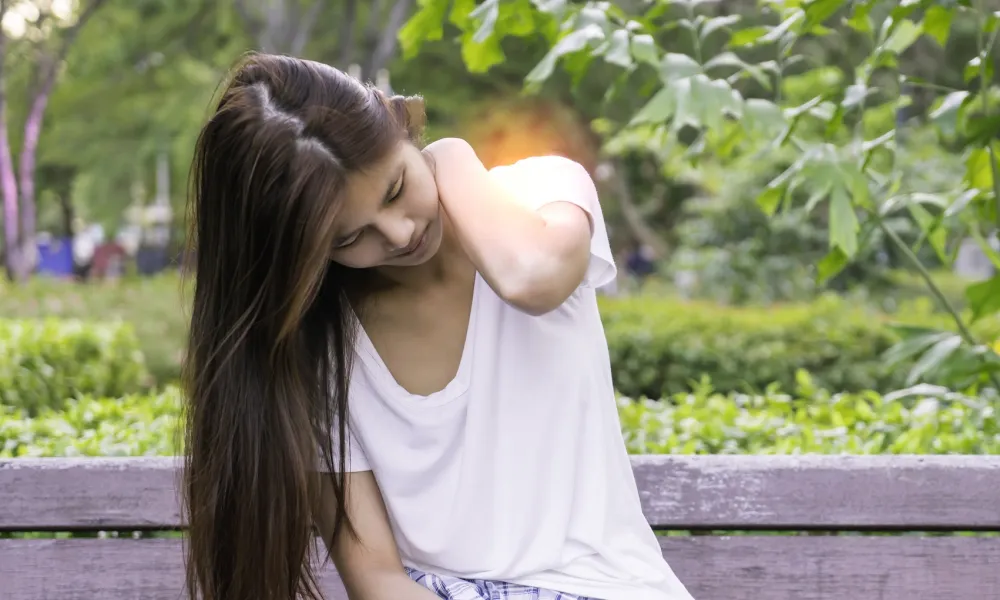 Back Pain In Teens
Back pain in children and adolescents is different than back pain in adults. This is because their bodies are going through continuous changes as they grow.

BACK PAIN MAY KEEP ACTIVE TEENS FROM WALKING TALL
Back pain in children over age 10 is commonly caused by mechanical or developmental problems. Developing muscles are often weak and provide poor support as a result. It is not uncommon for teenagers to experience low back pain as the result of tight hamstrings and weak abdominal muscles.

"Teens like anyone active in sports can have lower back pain because of a simple sprain or strain," said Dr. Jason Thompson, a spine surgeon at Proliance Orthopedic Associates (POA) in Renton.
Treating with rest, heat, rehabilitation and pain medication typically returns injured teens to their game, Dr. Thompson said.
However, persistent back pain may be the sign of a more serious condition.
Spondylolysis is a stress fracture in a vertebra, or bone, of the lower spine. Spondylolysis is more common in teen athletes, especially those participating in sports requiring repeated hyperextension of the lower back - like football, wrestling and gymnastics. If the fracture continues to develop, it may cause the vertebra to weaken to the point of slipping out of place. This condition is called spondylolisthesis.
In many cases, a teenager could have spondylolysis or spondylolisthesis but with no apparent symptoms. More commonly, though, pain that feels like a muscle strain is felt across the lower back. Spondylolisthesis can cause spasms that may stiffen the back and cause the hamstring muscles to tighten.
"Treating spondylolysis usually involves having the teen take a break from their sports activity," said Dr. Mark Remington, a spine specialist also at POA.
The rest is usually combined with pain medications and the treatment plan could also include a back brace or physical therapy.
"Most of the time, the teen can return to sports gradually with little complications or recurrences of pain," Dr. Remington said.
Teens experiencing persistent back pain are encouraged to have it checked out by an orthopedic specialist. POA's full medical and surgical services ensure complete care, from diagnosis to treatment and rehabilitation, and thorough follow-up after treatment. Call POA at 425-656-5060 to learn more.
For additional information about spondylolysis and spondylolisthesis, click here.
To read more about back pain in children and teens, click here.