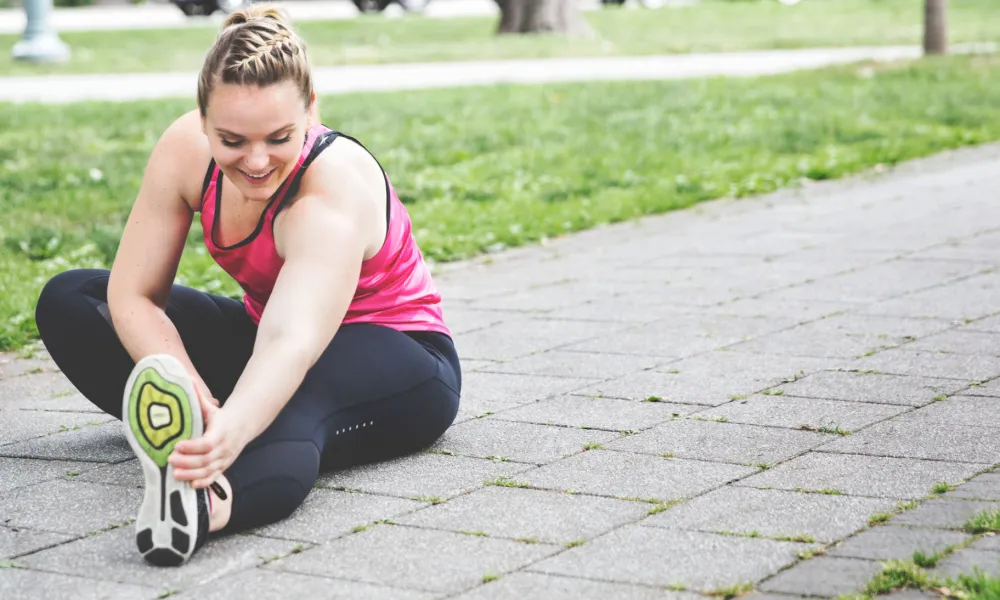 Timothy B. Alton, M.D.
I had bilateral knee replacements with Dr. Huang years ago and it went great!  So when I broke my knee recently, I went straight back to Dr. Huang at Proliance Orthopedic Associates.  Dr. Huang informed me that I would need a revision surgery on my knee and recommended Dr. Alton.  I won the lottery with Dr. Alton.  He did a great job on my surgery, I am now able to get back to my active lifestyle and career, as well as cross my legs, which I was not able to do before.  The surgery was...
Timothy B. Alton, M.D.
I had my right hip replaced 7 weeks ago with Dr. Alton and I am very pleased. I came to see Dr. Alton at Proliance Orthopedic Associates because my right hip kept dislocating and it was extremely painful. My hip dislocated 4 times in 8 months, and even when it wasn't dislocated, it always felt loose.  Due to the loose feeling in my hip, I started walking funny which created even more pain. I was so happy when I found Dr. Alton, he explained everything that was going to happen and answered...
Timothy B. Alton, M.D.
Five years ago I had my right knee replaced by Dr. Barrett. When my left knee started going out, I knew I needed to make another appointment at Proliance Orthopedic Associates to see. Dr. Barrett.  My first appointment was with PA-C Jana Flener, who recommended Dr. Alton for my left knee replacement. After talking with Jana about my severe knee pain, I made an appointment with Dr. Alton.  Dr. Alton and his staff were great! He did the knee replacement on my left knee a year ago and I have...
Craig T. Arntz, M.D.
I recently dislocated my shoulder twice playing hockey and decided it was time to fix the problem before it got any worse. I had an unreal experience at Proliance Orthopedic Associates, all real nice people. Everyone helped me with getting ready for my surgery. The office staff were real nice people showed me where to go, then I met the medical staff and they were really cool. Yes I would recommend Proliance Orthopedic Associates.Photo by Brian LiessePhoto by Brian Liesse
Craig T. Arntz, M.D.
My primary care provider referred me to see Dr. Arntz at Proliance Orthopedic Associates in Renton because I was having problems with my shoulder.  I was having extreme pain in my shoulder whenever I would reach out to grab an object, or pick up an object, even if it wasn't heavy.  The experience was great from the beginning.  The call center was very helpful in setting up my appointment; the office was easy to get to and located conveniently in Renton.  Once I arrived at the office, I...
Craig T. Arntz, M.D.
I am so grateful to you for the surgery you did on my right shoulder!  I couldn't be happier!  Thank you to you and Roxanne for all you have done to get me through my first surgery.  Everything was exactly as the portfolio you gave me said it would be…perfectly!  I'm so glad Valley ER Doctors sent me to Proliance and I was in your care!  You are both awesome in my eyes!  I know it is what you do, but to me, it was getting my right arm back!!! I would highly recommend you to...
Craig T. Arntz, M.D.
The surgeries I received in 2016 were a major rotator cuff surgery from Dr. Arntz in April and a total knee replacement in June by Dr. Merritt. I was referred by Dr. David Sweiger who took the time and interest to try to help me. So glad I switched to UW Medical for my health needs. As the days go on, I am continually grateful for the lack of pain that I had been living with. Although still not like new and probably never will be I remain ever so thankful. During my pre-surgery...
Craig T. Arntz, M.D.
From Healthgrades.com Over 20 years ago he did carpal tunnel surgery on both my hands; a few years later he 'rebuilt' my left thumb. So when I was having very painful right shoulder issues, I contacted Dr. Arntz!! He found I had an old injury that had torn the rotor cuff & it was not repairable BUT he said instead he would do a reverse total shoulder joint replacement. Okay, so it was not a "fun" recovery but I knew he did excellent work on my shoulder. Physical...
Craig T. Arntz, M.D.
My name is Al Minish, I have had Bilateral Arthroscopic Debridement and Open Rotator Cuff Repair, and Biceps Tenodesis for work related occupational job injury of 25 years–I was a journeyman painter for Washington State Parks, Port Townsend. I had a personal referral from our daughter who worked at Valley Medical and knew that Dr. Arntz was a very good surgeon and specializes in shoulder repairs.I found Dr. Arntz and all his office personnel at the Surgery Center  to be knowledgeable,...
Craig T. Arntz, M.D.
Dear Doctor Arntz,I have finished my course with Christine and Jan at the Kent gymnasium center. What superb and sensitive therapists they are! Never a moment wasted in trying to discern what to do, using my right side and shoulder. They already knew what to do where, and that I should be doing it. I always felt both tired and invigorated at the session extended. It was good! My right shoulder and back muscles are much more supple and agile, like they used to be. Another therapist, Joann...
Craig T. Arntz, M.D.
Over the years, Pauline has had four surgeries with Proliance Orthopedic Associates orthopedic physician Dr. Craig Arntz. She has had two hand surgeries, as well as both right and left shoulder surgery. She discusses how she is virtually problem-free with regard to her thumb discomfort and soft tissue interposition arthroplasty reconstruction procedures. Watch and listen to Pauline's description of her experience at Proliance Orthopedic Associates."I forget that I even had the surgery. I...
Craig T. Arntz, M.D.
Enjoy this detailed testimonial video from POA patient Lloyd. He walks us through his experience as a patient of POA physician Dr. Craig T. Arntz. From diagnosis to surgery, Lloyd was in the best hands at Proliance Orthopedic Associates. We're glad that Lloyd is part of the extended POA family!
Craig T. Arntz, M.D.
Growing up, I was always very active in sports and a gymnast for many years. At 46 years of age, an old shoulder injury, aggravated by my occupation, brought my life to a stand-still. I was walking around with my hand in my pocket to ease the pressure off my shoulder. The pain was unreal. I could not lift my arm without holding it with the other. I had a hard time driving or even opening a jar, because the pain in my shoulder was unbearable. As a younger, very energetic 46 year old woman, my...
Craig T. Arntz, M.D.
I'm 75-year-old patient of Dr. Craig T. Arntz. On April 16, 2013, Dr. Arntz repaired my right rotator cuff. Through that procedure, along with his wonderful associates and therapy that he recommended, my shoulder has returned to full range of motion. I'm very thankful to report I'm now fully able to perform all of my household duties and activities with no pain!As of September 12, 2013, I've been released from the doctor.
Craig T. Arntz, M.D.
Dear Dr. Arntz,I am writing this letter to thank you for your total shoulder replacement surgery you performed on Oct 25, 2012.Before the surgery I was in pain all the time. I had trouble sleeping at night and doing simple household chores was very difficult. During the day I would watch the clock to see when I could take the next pain pill. The medicine helped for a couple of hours and then I was back to having the same pain as before.When I was rolled out of the operating room I thought...
Craig T. Arntz, M.D.
Dear Proliance Orthopedic AssociatesI am writing you this letter to tell you about my recent left shoulder replacement surgery done on December 13, 2012. Since this is my second shoulder replacement, having had the right one done four years ago, also by Doctor Arntz, I had some idea what to expect.I live alone, and I did have assistance at home for 3 days, however, after that, I could move my surgical arm in front of me in the sling to the extent that I was able to do the cooking chores, and...
Craig T. Arntz, M.D.
"I was diagnosed with a very sever rotator cuff tear and I was referred to Dr. Arntz from my doctor at MultiCare. I cannot be more thankful and blessed to have had Dr. Arntz perform my surgery. He is so dedicated to doing the best job he can for his patient. After surgery he explained how bad my tear was and that the surgery had gone much better than he had hoped. Because of his expertise in this procedure I came through with almost complete mobility of my left shoulder after only 20...
Craig T. Arntz, M.D.
Wow! Am I ever thrilled to have this opportunity to give the highest praise possible to the folks who helped me regain my life! I know this sounds like an exaggeration but, believe me, it is NOT! Proliance Orthopedic Associates and Dr. Craig Arntz, specifically, made it possible for me to reenter the life that was passing me by.For over a year and a half people saw me clutching my left shoulder with my right hand in a guarding pose; such actions as lifting an ordinary frying pan or reaching...
Craig T. Arntz, M.D.
"I was given a referral for Dr. Arntz years ago when I injured my left shoulder. He was a pleasant doctor and person. He suggested shoulder repair at that time. And also told me that with my condition, I would need a complete shoulder replacement eventually. I recovered as well as expected. Several years later I injured the right shoulder. And decided to see Dr. Arntz again. He repaired this shoulder with his usual excellent skills and dedication to his patients. Now forward to the...
Craig T. Arntz, M.D.
Victor is no stranger to shoulder pain. Ten years ago Victor had surgery to repair his right rotator cuff. Then pain in both shoulders was again limiting Victor's mobility and active lifestyle. His family physician referred him to VOA shoulder specialist, Craig Arntz, M.D.Examination and imaging studies confirmed that Victor had bilateral shoulder rotator cuff tears. Dr. Arntz explained to Victor the rotator cuff is made up of four muscles and tendons that blend together to form a...
William P. Barrett, M.D.
Thanks to all of you at Proliance for making my trip to Katmai Alaska possible. The trip was very difficult physically and would have been impossible without the knee replacement.
William P. Barrett, M.D.
On the way to the summit of Mount Rainier.
William P. Barrett, M.D.
Proliance Orthopedic Associates and Dr. William Barrett are rare finds in healthcare and surgery.  In my 72 year lifetime, and 50 years as a health care professional, I have a multitude of experiences with doctors, health care systems and service providers.  Dr. Barrett and Proliance have exceeded my expectations with all aspects of health care: competence, seamless quality care, compassion, program and resource leadership and management; and follow up. I had a total right knee replacement...
William P. Barrett, M.D.
My surgery was on May 26, 2015 (my birthday).  I was very aggressive with my rehab and was able to ski that first winter (6 months from surgery) and was already back to hiking.  Today, I do an early morning hike up Pinnacle Peak just outside of Enumclaw, four to five times a week.  Round trip the hike is four miles with an 1100' elevation gain.  The picture I sent you was taken at the summit of Mt. Washburn in Yellowstone National Park on August 10, 2017.  This hike was a personal...
William P. Barrett, M.D.
Full right hip replacement by Dr. Barrett 12-19-16.  PAIN-FREE hike up Diamondhead on 7-15-17.  Thank you Proliance Team!!!!
William P. Barrett, M.D.
I could barely walk. Movement–even turning in bed–was torture. This went on for years. Two hip replacements later, three months apart, and it was as if I'd been granted a new life. The surgeries, which I'd been dreading, were handled expertly by Dr. Barrett and his terrific team, including Jana and Olivia. I was walking farther than I'd walked within a month of the second operation. I can walk miles now, easily and with no pain. I can stoop and pick things off...
William P. Barrett, M.D.
I had a total right hip replacement on the 10th of August. From my first appointment with Jana Flener, to being discharged from Valley Medical I was TOTALLY impressed and happy with everything. Proliance Orthopedics is just super. They treated me very well. Appointments were always on time. Totally organized as to what I needed to do to prepare for surgery – The other appointments that I would need to go to. They scheduled it all and it was just an efficient organization. Dr. Barrett...
William P. Barrett, M.D.
I finally decided to do something serious about my basketball knee (surgery in 1978 to remove part of meniscus cartilage), injured from playing at 45 long after I should have quit. So, I had knee replacement about 1 year ago – Sept 9, 2014. I have never regretted the decision, even the next morning after the surgery. I am continuing step aerobics, which pained before, but not now, and walking most days 3-4 miles without pain. The knee had become so bad that simply standing for some...
William P. Barrett, M.D.
I love the ocean. I love the sights, and sounds and smells of a harbor. The birds, the sea life, the people, I love it all. My dream for retirement is to cruise harbor to harbor in my boat enjoying the sights along the way. To explore the harbor towns, and to see all they have to offer. Alaska to Mexico, that is my dream. Last year around this time I remember walking down the dock and hearing another boat owner call out "Are you ok Kevin". I answered that I was fine, Why? The...
William P. Barrett, M.D.
I began my career as a mountain guide taking people to the summit of Mt Rainier in 1968 at age 17. Many years and hundreds of summit ascents later, my knees were shot. I consulted with Dr. Barrett and subsequently decided to go with double-replacement (both at the same time). I was 57 years old and a veteran of coping with broken bones, but never had I contemplated elective surgery. I very much liked and trusted Dr. Barrett and in fact the surgery was wildly successful. Although I had...
William P. Barrett, M.D.
I'm just another success story on Dr. Barrett's file. Almost four months out I'm happy to have my new knee. Although rehab is still in progress, I can barely catch up with the knee as it walks all by itself – no pain. Lifting or biking I feel free to push myself back into pre-replacement shape, and am glad I went through with the surgery. Yes, I was overall in shape and took care of muscles as much as I could before the procedure. I also was fairly flexible in my...
William P. Barrett, M.D.
I was told by 2 surgeons that I needed both knees replaced but I'd better get them done together as it's so painful that I'd never come back to get the second one done. I was also told that my activities would be very limited as well with a replaced knee. So with that information, I held off for 5 years as my knees continued to get worse to the point where I stopped nearly all the activities that I loved and even had difficulties standing up. I knew I had to do something,...
William P. Barrett, M.D.
Anterior approach patient Largo, 67, received hip replacement surgery from POA surgeon Dr. William Barrett. After 5-6 years of knee and back pain, Largo's hip became a problem. Dr. Barrett had performed orthopedic surgery on her husband and so Largo knew that she wanted Dr. Barrett to perform her hip replacement surgery via anterior approach. She had her hip operation on a Monday and was back to work the following Sunday."I'm an avid gardener, welder, and really active...
William P. Barrett, M.D.
Watch this fascinating testimonial video from Proliance Orthodpedic Associates' patient Betsy, who experienced osteoarthritis to the point of bone on bone. She talks about meeting with POA orthopedic surgeon Dr. William Barrett and how he allowed her to make her own decision about surgery. Her decision vastly improved her quality of life. She was very pleased with her "miraculous" recovery within six weeks and the entire experience as a whole. Thank you Betsy for you kind words. We are...
William P. Barrett, M.D.
Though early hip replacement is the new trend For 64 years you have been a good friend It is to thank you that I am writing this ode For you have done your best to carry my loadYou have been in London, Paris and French countryside You have been all o'er North America when I could ride You hiked 26,000 feet up and down Mt. Rainier Carrying my body, sleeping bag, tent and gearWith you I have scaled many a hiking trail and mountain high You have performed reliably atop my thigh When I carried...
William P. Barrett, M.D.
In my case, I really can't pin down when my right hip started causing problems. I can, however, pin down when the problem got really bad – November, 2012.The trek started from Jiri, Nepal, a long day's car ride to the East of Kathmandu. The idea was to trek eight days to the Khumbu Region, home of Mt. Everest (Sagarmatha to Nepalis). The trek would go on to the Everest Base Camp and include climbing a lower peak, Kala Patthar, where one gets the best view of Sagarmatha herself.The...
William P. Barrett, M.D.
Below is a great testimonial video from our patient Fran! When asked why she chose the anterior approach for her hip replacement surgery, Fran said, "I knew it would be less invasive, faster recovery time, and would allow me to get back to doing the things I love to do." We're so glad that we could help Fran with her hip pain and that she is now part of the POA extended family!
William P. Barrett, M.D.
I am enthusiastic to share my patient experience with Dr. Barrett and Proliance Orthopedic Associates, and to inform other people who have an interest in seeking the best care for their hip related issues.I am an experienced war horse, so to speak, as I have experienced both posterior and anterior approaches to hip replacement. In 2001, I had the posterior approach surgery on my left hip due to a deformity. My research for this surgery began in 1983, and took place in Australia nearly 20...
William P. Barrett, M.D.
Below is a great testimonial video from our patient Donald! He said, "From the first day I walked in here I had zero pain. Not one thing that was done to me in the hospital caused me any pain." We're so glad that we could help Donald with his hip pain and that he is now part of the POA extended family!
William P. Barrett, M.D.
January, 2014Dear Dr. Barrett,I am so thankful for your talented surgical skills. My life has changed in so many wonderful ways since June 17th. The following are some of those ways: I can go for walks with my husband. I can actually enjoy washing dishes at the kitchen sink (washing dishes has never been my favorite activity. I think you did something magical to me when you replaced my knee!). I can do lots of cooking for family and friends and entertain in our home. I can work in my garden...
William P. Barrett, M.D.
Thanks from a Mountain ClimberDr. Barrett performed total knee replacements on both of my knees. They are not like original equipment, but they do work well enough for me to do this!
William P. Barrett, M.D.
The Comeback KidI climbed Mt Adams on Friday, July 19, 2013.This was a big event for me for 2 reasons. I am the "comeback kid" as I have had bilateral knee replacements and two rotator cuff surgeries in the last 3 years. At 62, I wanted to show myself (and my family) that I could still "do it." Second, I climbed Mt Adams with my 14 fourteen old children. We all made it to the top! They were tired and I was exhausted.Please let Dr. Barrett, Jana, and Katie know how...
William P. Barrett, M.D.
Dear Dr. Barrett and Team,You and your associates are my super heroes! Last week, during my vacation in Hawaii, I was able to enjoy hiking in the outdoors – 12 weeks from the time of my surgery! I hiked 2 miles in a canyon on one day and 2 days later hiked 4 miles along the coast. My recovery from the hikes were related to fatigue and not from knee pain. That was a first for me in a very long time – no knee pain! I cannot thank you enough for the quality of your work and helping me get...
William P. Barrett, M.D.
Cliff, a VOA patient of Dr. Barrett who underwent bilateral knee replacements has documented his process via social media. Below is a video of Cliff's progress 4 days after surgery. Yes, 4 days!Cliff made another video 12 days later. In this video, Cliff shares what he felt 12 days prior to the surgery. He remembers walking to the mall and how painful it was to walk straight. 12 days after his surgery, Cliff looks healthy and has made amazing progress! Watch the video below to hear...
William P. Barrett, M.D.
Dear Dr. Barrett,Thank you for taking my husband under your care and facilitating a very successful left total hip replacement outcome.During his follow-up visit you asked him how he viewed his recovery with the anterior approach.  His response was very positive, but focused on not having to endure weeks of hip precautions.As you know he had his right hip replaced ten years ago, utilizing a minimally invasive posterior approach at the University of Washington.As a wife, post- op care giver...
William P. Barrett, M.D.
I had total hip replacement April 3, 2012. I hit the slopes for the first time today since surgery. What a difference this new hip makes! Dr. William Barrett you are the best!!!!!!
William P. Barrett, M.D.
January, 2013I am 59 years old and have suffered for years with Oesteoarthritis in my knee due to sports injuries. I tried to prolong the life of the knee with cortisone and viscous shots but finally reached a point where my quality of life had deteriorated. I researched surgeons and made an appointment to see Dr. William Barrett. I am so glad I did! I was nervous and scared to be considering a total knee replacement but Dr. Barrett put me immediately at ease. He was friendly yet very...
William P. Barrett, M.D.
Dear Dr. Barrett,I just got back from my Physical Therapy session. I walked in, and I walked out. The other day, I stood at a window, (without having to use a walking aid or lean on someone) and watched the world go by. (I don't remember the last time I was able to do that…a year…maybe more). I no longer have to go up and down stairs sideways, and yesterday I was able to put on my pants while standing up.These may seem like insignificant things, but they mean everything to me. When you...
William P. Barrett, M.D.
Today marks my one week post op anniversary for my left hip surgery! I am amazed my pain is gone only tenderness in incision site.  I'm an old 70 year retired R.N. and recognize an outstanding medical office-which I found at your office from my first appointment! Dr. Barrett was an astute listener and great patient teacher – great written information to take home. When I became more disabled walking he scheduled my surgery for 11/13 Thank God – I spent a couple months in constant pain...
William P. Barrett, M.D.
"My husband was going to have both knees replaced at the same time, pretty scary stuff. We live in Anchorage, but had a friend recommend Dr. William Barrett. We contacted his office and had xrays, etc. sent down to Seattle through our doctor, did all the paperwork needed, made the surgical appointment, then showed up the Friday before the next Monday procedure. Dr. Barrett put us both at ease. He was both professional and "real" all at once. No God complex, very down to...
William P. Barrett, M.D.
Check out this wonderful testimonial video from a Proliance Orthopedic Associates patient! Cathy C. shares her POA experience through kind words about her knee replacement surgery and POA orthopedic surgeon, Dr. William Barrett. Cathy, as a part of our extended POA family, we thank you so much for sharing your story.For more information about joint replacement surgery, please visit POA's Joint Replacement page, which features links to both knee replacement and hip replacement information.
William P. Barrett, M.D.
After years of painful arthritis keeping them from the activities they enjoy in life, VOA patients share their joint replacement journeys.Edward James, a retired high school principal, lived with the pain of arthritis for nearly four years before deciding on surgery. He had his right hip replaced on March 31, 2008."When you can't do the things you used to do, you start to get depressed," James said. "You don't think it's that bad, but it really is. You get...
William P. Barrett, M.D.
Even when military retiree John Clements was living with bone-on-bone pain in his right knee, he started his day at 6 a.m. and kept going until about 10 p.m. He lived with arthritic deterioration in his knee for 20 years.Clements had his right knee replaced on June 23, 2008. He interviewed three orthopedic surgeons before deciding on Dr. Barrett and VOA."Dr. Barrett is the only one that asked me questions about my lifestyle before and what I expected to do after the operation. He was...
William P. Barrett, M.D.
Dr. BarrettAs you can see I didn't get a hip replacement just to play golf. In 2011, I've climbed over 44 trees, starting in May 2011, three months after surgery. This activity is all possible because of you Dr. Barrett and staff. Special thanks to Kayte for her professionalism and friendship. I will always be grateful to you Dr. Barrett for taking on my case with Dr. Routt and Dr. Tran at Harborview.My life will never be the same, but it is better because of the people...
William P. Barrett, M.D.
"I am 64 years of age and on February 21, 2012 I had an Anterior Approach Total Hip Replacement at Valley Medical Center. Choosing the right orthopedic surgeon to me was very important to a successful surgery and recovery. My primary physician referred me to Dr. William Barrett because he uses the "anterior" method and is regarded as the best. He also has led Valley Medical Center to be the leaders in "state-of-the-art" surgical techniques. When I met with him I found him to be...
William P. Barrett, M.D.
Below is a great testimonial from Bob! Bob received a bilateral knee replacement by Dr. Barrett. We want to thank Bob for his recommendation and for being a part of the Proliance Orthopedic Associates extended family!
William P. Barrett, M.D.
On May 19, 2008, Geoffrey had his left hip replaced after living with bone-on-bone pain for almost two years."All of the cartilage was gone," Geoffrey said. "I ran track and raced jet skis. I just wore it out," Newing said.Like Edward James, Geoffrey's joint replacement journey was a positive one. He was back to work two weeks after surgery and had no pain. Eight weeks after his surgery, Geoffrey vacationed in France."The only thing that hurt was my feet...
I can't say enough wonderful things about Dr. Barthel and the entire Proliance Orthopedic Associates staff. I've never experienced such thoughtful and compassionate care from a medical facility like I have at Proliance Orthopedic Associates.In 2007 I sustained a work related injury and after that my right wrist was never the same. I would experience shooting pain and swelling. Over the years the pain continued to get worse and it started affecting my life. I could no longer do...
Traci S. Granston, M.D.
Dear Dr. Traci Barthel,I've never had someone in your position help me like you did. I want to express my appreciation for everything you did to save my finger. When I came to you I was convinced it would have to be amputated. You gave me hope and saved me. You went above and beyond what I expected and helped me. Not once did you look or talk down to me or make me feel inferior. I've never met a doctor like you before that sympathized with my problem and pain until you.Doctors always...
I was lucky to have had a wonderful experience today spending it in the VOA Surgery Center. From the time upon admitting, to surgery, recovery, and discharge the staff was so caring, kind, and compassionate about the patient, and the procedure to be done. Thank you VOA, and to you Dr. Barthel for a great surgical experience. When we asked Rebecca how our patient was doing, this was her response:At home resting and relaxing, doing well. I am also happy to say nurse Cindy in post-op has...
I want to tell how much I've waited for my hand back. To help people, like you do doctor, it means so much to me to use my hand as a helping hand for others. I've prayed for this all year. Doing everything one handed, has been challenging.I haven't given up on my spirit. So my joy, meeting you and working with staff people at Proliance Orthopedic Associates from intake, to appointment desk, the Casting room and everyone that makes it run smoothly.  You have made my experiences,...
Getting a hip replaced is no easy deal, but having it done by Dr. Susan Cero of Proliance Orthopedic Associates made it go so smoothly and it was an overall great experience. From the first appointment, to the pre-op, to the surgery, to the post-op appointments, everyone was so friendly, accommodating and efficient.  And I believe that begins with the doctors and surgeons in charge. Thank you Dr. Cero! I will happily recommend you to anyone and everyone that possibly needs their hip...
I had a hip replacement in September and am doing great. Dr.Cero and her staff were exceptional. Dr. Cero requested that the surgery and recovery would be a lot better if I was to lose some weight. I took her advice and extended my surgery a few months so I could diet. I lost 61 pounds by the time I had my surgery. My recovery was a lot better than I expected. The weight loss expedited my recovery time. I want to thank Dr. Cero and her staff. They were exceptional and I would greatly...
I had full knee replacement surgery on my right knee by Dr. Susan Cero in July 2017.  I am extremely pleased with the results, it now has been six weeks, and I am able to get back on my bike trainer to rebuild my muscle tone and prepare for my left knee replacement in October. Dr. Cero and her team are highly professional and take a personal interest in your healing and wellbeing.  She is straightforward when discussing the procedure and potential outcome if you adhere to the PT regiment,...
I had a really good experience with Dr. Cero and her staff. It was fantastic and I've had no problems since. I had so much pain when I went in and I wondered why I didn't have this surgery three years ago. Everyone was really helpful.I am in no pain now. I can sit, walk, put my socks on, tie my shoe, climb, walk the dog, and sleep. I couldn't do those things before. For 2.5 years, I had a problem. Dr. Cero did one X-Ray and knew I needed a hip replacement. I have a doctor that knows...
Linda Green discusses her anterior hip replacement and her experience with Proliance Orthopedic Associates', Dr. Susan Cero.
After a fall at the gym, Logan broke both his left radius and ulna. Dr. Cero's work on Logan's arm has helped him get back on the court.If you suffer a sports-related injury, such as an ACL or rotator cuff tear, or wrist or shoulder injuries, you can contact our orthopedic clinic or call us at 425.656.5060 to schedule an appointment. We want to help you get back to the activities you enjoy.
I am writing this letter to thank Proliance Orthopedic Associates and Dr. Susan Cero for making my joint replacement surgery a complete success. The surgery was performed on May 18, 2015. The outcome is much better than expected. The joint replacement surgery has been a life-changing event for me. After 5 years of seeking relief from the pain in my hip, I am finally free to enjoy an active lifestyle without the limitations caused by arthritis.Dr. Cero took the time to understand my situation...
Dear Dr. Cero,It has been a long journey from shattered clavicle to age division National Champion! Thank you & your team at Proliance Orthopedic Associates so much for being my partner in recovery!I appreciated our discussions about the pro's and con's regarding surgery and your honest assessments of rehabilitation time tables. I had a non-displaced broken clavicle in 1992 and it was 100% in 12 weeks.This time around was plate and screws which you accurately informed me would...
Dear Dr. Cero,Just wanted to let you know that my surgery is just beautiful. My doctor, who is Dr. Hatfied, that had done my hip was very pleased with the x-ray. He said you did a real good job. How about that? He took more x-rays last week and its healing beautifully. I now put a little pressure on my foot when I walk with the walker. It feels great. I go to the swimming pool every day and walk in there and exercise my knee- Can't thank you enough for doing such a wonderful job. You...
I visited the Proliance office in severe pain. Forty years ago, I had been in a terrible car accident as a teenager where my hip was dislocated and had been walking with a limp for the past 10 years. It was getting harder to ride my bicycle and just getting around without pain. It might have been the hip, might have been the back or a combination. I wasn't sure.When I went to Proliance Orthopedic Associates, I was treated with compassion and medical expertise. Doctors reviewed my x-rays...
Dr. Cero has successfully operated on my youngest daughter Rebecca, my wife Lyn, and me on five  occasions. I had three "industrial incidents" that created much pain in my left knee on one occasion and my right knee on 2 occasions. After surgery I felt like a million dollars! I'm so pleased to be able to walk pain free, and there are virtually no visible scars on either knee.In January of 2012 Dr. Cero replaced my left hip, and in June of 2013 she replaced my right hip. These were a...
Today I had an appointment with Dr. Cero. It has been 6 weeks since I had a total knee replacement on my right knee. At this appointment, Dr. Cero was very pleased with my progress and mobility, and lack of pain. The physical therapists are also amazed at how well I'm doing in such short a time.My right knee began bothering me about a year and a half ago with severe pain in the joint and shooting pains down the front of the leg. My doctor put me in PT, but the problem continued to get...
Thank you so much Dr. Cero for putting me back together.
To: Valley Orthopedic Associates Care of: Dr. Cero, Joint replacement is a serious decision in one's life. But when you consider the pain of bone on bone and the quality of life you give up every day you put this decision off you will never regret having it done. Getting used to pain is really 'giving up on your activities and quality of life.' You get depressed without even knowing it because you aren't doing what you enjoy because of pain. The reality is you...
Dr. Cero, When you gave me my new knee, you took ten years off of my age and my daily life and outlook improved. My wife Betty, daughter Pat, and granddaughter DeDe were all relieved. Your wonderful, warm conversation gave us so much information about what to expect that I decided to move forward with the operation. Your staff and the hospital are so caring and cohesive. Dr. Vanbodegom has always recommended doctors who are good, and he certainly sent me to one that is. Thanks more than I...
Dear Dr. Cero,You are an excellent surgeon. Both of my surgeries, on my leg and arm went smoothly. For a woman turning 80, I give you a lot of the credit. You prepared both my family and me for both of the surgeries and gave me excellent care afterwards. Your bedside manner has been warm and straightforward. Thank you Dr. Cero, for not only the great care you gave me, but also for taking the time to share a bit about yourself.Sincerely,
Dear Dr. Cero. Our Hero!! I have tried many times to find the words to say how much you have improved George's ability to walk. Every step he takes I think of you with excitement. How can I express our profound gratitude in the future of George's freedom to walk. With gratitude our hearts are happy as we live the rest of our life together. A great big thank you, they are such simple words but they mean a lot. Georges 82nd birthday is the 24th what a gift you have given him and...
B. Daniel Chilczuk, M.D.
As someone from out of town, I emailed and got a fast response and set up an appointment. My back was so bad I could hardly walk four steps. Dr. Chilczuk had me x-rayed, and he knew and cared about my pain. I had to run the gamut before I could get an injection, but I was able to get one before I started the drive back to Cleveland. It made it possible for me to make the trip.  I have more ahead of me and I wish Dr. Chilczuk, could be my doctor. But too far away for that. To anyone in the...
B. Daniel Chilczuk, M.D.
My first injection was harder, longer, and much more painful than I anticipated. Apparently, I have a humungous bone spur and Dr. Chilczuk had to figure out the best over, under, or around route to the nerve root. It worked! I had a GREAT response for over 8 months with 60%-plus improvement! I could walk without dragging my leg, started riding my bike again and did garden work effortlessly. So I went back… tentatively. This time was so much easier – Dr. Chilczuk was so attentive...
B. Daniel Chilczuk, M.D.
I've been told I have an "old back" and it leaves me with a very gimpy left leg. But before I resort to the inevitable surgery, I have had two epidural steroid injections done by Dr. Chilczuk. My first injection was harder, longer, and much more painful than I anticipated. Apparently I have a humungous bone spur, and Dr. Chilczuk had to figure out the best over, under, or around route to the nerve root. It worked! I had a GREAT response for over 8 months with 60%-plus...
Christopher R. Howe, M.D.
I had the pleasure of being a patient of Dr. Howe's. Formerly in the Nursing/Surgical field 10+ years at Swedish and 10+ years in a Supervisory position, seeing the rapid change in healthcare, I was amazed by the kindness, compassion, and support received by Dr. Howe. Dr.  Howe was genuinely concerned about my physical well-being while providing guidance and advice relating to my health conditions. The personal attention given by telephone call was not expected and extremely...
Christopher R. Howe, M.D.
I was referred to Dr. Howe by Dr. Wagner at the UW. I had been seeing Dr. Chapman at UW originally for several years because of my lower back issues. He wanted to do two surgeries a week a part fussing T7 thru S1. I would have lost 40% mobility having this surgery. Because he was no longer doing surgery at the UW Dr. Wagner suggested I see Dr. Howe. His comment to me was if his wife needed surgery he would send her to Dr. Howe. Hence I immediately made an appointment to see Dr. Howe. I was...
Christopher R. Howe, M.D.
In my early 50's my back started bothering me. I had had a serious injury in my early 30's and thought I may need to update my exercise routine. so, I saw a physical therapist and got regular massages. I did not experience any relief after doing PT for a couple of months and then I made the mistake of listening to co-workers and tried chiropractic care. That was a huge waste of time and money and the pain in my back continued to worsen. It lasted longer and got more intense as...
Christopher R. Howe, M.D.
I can't say enough good things about Dr. Howe and his staff. I came to Dr. Howe after being told by two other surgeons that nothing was wrong with my back, and I just had a bulging disk and after injections, it would heal itself. I did countless hours of physical therapy, injections that didn't work, and missed lots of work and time with my family. I couldn't do anything really. It was affecting my life. You never know how much it can affect your life until something like...
Christopher R. Howe, M.D.
"After three decades of reoccurring back problems involving infrequent but sometimes serious sciatic nerve pain, I finally decided that I needed to find a doctor whom I could trust to give me a professional and unbiased analysis of my condition. Earlier in 2012 Dr. Christopher Howe had operated on a friend of mine whose condition was considerably worse than mine, and this friend had nothing but praise for Dr. Howe's surgical skills. I was also told that Dr. Howe would listen to what...
John Howlett, M.D.
I recently slipped on a wet floor and broke my right wrist. As an active outdoors person, I enjoy skiing, snowmobiling, jeeping and dirt bike riding so I was concerned about future limitations if healing didn't go well. I researched the list of orthopedic doctors in my area to find someone that was excellent with patients and a real expert. Dr. Howlett is definitely both! He was so caring and thorough in every step. There were options of treatment that he fully explained and was most...
John Howlett, M.D.
Not long ago, I had an accident where I was knocked unconscious, and when I came to, I could see the bones in my arm/elbow area. This is when I met Dr. Howlett at Proliance Orthopedic Associates. Dr. Howlett had great bedside manner from the beginning. When it came to my injury, he didn't insist on surgery right away, instead, suggested other treatment options to see how the injury could heal on its own without surgery. I really appreciated his conservative approach to treatment, as it is...
John Howlett, M.D.
Dr. John Howlett is awesome! I'm a traumatic brain injury patient; broken neck along with other injuries including my right hand was injured at the time of I was a passenger in an ATV accident.  I was flown from Yakima to Harborview in critical condition.  My hand purposely did not receive attention at this time as Harborview provided practical lifesaving measures knowing my hand could be dealt with at a later time providing I lived.  Thanks to Harborview, six months later I'm alive,...
John Howlett, M.D.
Joel describes his trigger finger release surgery with Dr. Howlett.
John Howlett, M.D.
The pain I was having in my hand started in March while I was clipping limbs off of a tree.  By April my hand started to swell up so I went to my doctor who first referred me to physical therapy.  I attended 9 sessions with the therapist, who in the beginning mentioned that I had carpal tunnel.  As soon as he mentioned this, I asked him why I couldn't have surgery to correct it.  The therapist at that point discouraged me from surgery, but after 9 sessions, I was still having shooting...
John Howlett, M.D.
We wanted to write and say thank you for your work on George's hand injury.  It has been 2.5 years since the accident and he has regained 80-85% use of his right hand, including the ability to write and fish.  We truly believe you were an answer to our prayers that night in the ER and we remain grateful to you and your staff for the excellent care received.  Thank you. 
John Howlett, M.D.
I was referred to Proliance and Dr. Howlett due to a fall I took where I fractured my left arm just below the shoulder. When I first went in to see him I was in quite a bit of pain. The people who worked with me were very conscientious of that and did their best to make me comfortable. Every time I have been there Dr. Howlett and the staff have been gentle, friendly, helpful, informative and kind. They are interested in me as more than a patient but as a person asking about things other...
John Howlett, M.D.
I've seen Dr. Howlett multiple times for problems with my hands. Dr. Howlett has the most calming personality that really inspires confidence as a patient.  He's great at calming my fears and what I appreciate the most is that he really listens to me. Aside from his amazing bedside manner, he is an excellent surgeon.  You can hardly tell where the incision was, and it's obvious how skilled he is.  Proliance Orthopedic Associates is a very well organized office.  I've never had a...
John Howlett, M.D.
I broke my wrist while snowboarding, which is how I met Dr. Howlett. I came into the office for a consultation after I had my cast taken off, and Dr. Howlett recommended surgery. Since surgery was the recommendation, I reluctantly agreed. I was nervous for the surgery; however Dr. Howlett took great care of me! A couple weeks after the surgery, I came back and had my cast taken off, and everything worked, just like Dr. Howlett said it would. I highly recommend any of the orthopedists at this...
John Howlett, M.D.
I first met Dr. Howlett in the ER when I broke my shoulder, he was the on-call doctor and I'm very glad that he was. He did surgery on my shoulder and was extremely thorough in explaining the injury as well as what needed to be done to fix it. I came back to see him for my other hand issues including carpal tunnel, trigger finger, as well as another broken shoulder. Dr. Howlett oozes competence and he really knows what he's doing. The office people are always really friendly as well, and...
John Howlett, M.D.
As a child I had scoliosis and had a steel rod in my back. So as an adult, when I started having numbness down my arms, I came to POA because I thought it was a problem with my back. Some tests were done, and I was diagnosed with Carpel Tunnel. I was nervous when I came in to see Dr. Howlett for my Carpel Tunnel diagnosis, but he was so sweet that my nerves quickly went away. He worked with my schedule to fit me in for surgery on the day that worked best for me, and when I arrived at the...
John Howlett, M.D.
My name is Annmari and I am 53.  I have been Dr. Howlett's patient for a little over 3 years now.  I broke all three bones in my ankle and luckily Dr. Howlett was in the emergency room when I got there and he did my surgery that night.  When I woke up I thought "Wow, how am I going to take care of my kids?" and long story short, surgery went really well, much better than I thought. This was the best experience that I could have had in my condition.  After surgery, during recovery,...
John Howlett, M.D.
I went in to see the skin doc for something little on my face. Really being vain. When I was talking she noticed a mole on my finger. (I hate this mole, came up after a burn) She said that looks like cancer and took a biopsy right away. It came back cancerous and surgery needed. I tried the Hand surgeons they told me to go to but they kept rescheduling me and wound up never seeing me. Some people told me about Proaliance. I gave them a call and they had me in shortly. They saw the urgency to...
John Howlett, M.D.
I fell at home in 2014 and needed a half hip replacement, which sounded interesting. Dr. Howlett was the surgeon, and I found him capable, knowledgeable, and kind. Had the surgery at Valley Medical Center, and was at Wesley Homes for Rehab. The surgery went fine and the treatment by Dr. Howlett and other professionals was excellent, but was glad to be home. I did buy a Senior Safety alarm as I am often by myself. Recently fell, or didn't realize how close I was to edge of bed, and...
John Howlett, M.D.
Dear Dr. Howlett,I have had many surgeries, but I have seldom had the care that you took to explain the process I would go through. After the surgery, when I saw the X-rays, and the incision, I could tell that you had done an excellent job. More than that, you reassured me that you would take care of pain needs and you followed through. I have never had such a fast-healing injury, and such confidence in my surgeon. I have confidence that my wrist, which required six pins and a plate, which...
Fredrick S. Huang, M.D.
Thank you, Dr. Huang and staff at Proliance Orthopedic Associates for providing excellent care with my knee surgery!
Fredrick S. Huang, M.D.
First I want to say how thankful I am that my husband talked me into having my knee replaced. Of course he had some help from the doctor who replaced both his knees – Dr. Fredrick Huang. I had been suffering with terrible knee pain, putting off even thinking about a total knee replacement, but then the pain became intolerable. That is when my husband took me to see Dr. Huang who showed me the bone on bone X-Rays. No wonder I was in such pain. The surgery went off without a hitch and I...
Fredrick S. Huang, M.D.
Letter of Appreciation for Dr. HuangI happen to have the opportunity of having you do a left hip replacement for me after the first one failed. It was after hours and you were the on-call Orthopedic Surgeon. You took extra necessary steps to stabilize my hip and I have had no problems since.A few years later it became necessary for me to have a total right knee replacement after I fell and did extensive damage to my knee cap, ligaments, tendons and had three additional fractures in the bones...
Fredrick S. Huang, M.D.
I had injured my hip labrum 18 years before I saw Dr. Huang. At that point I was keeping pain under control using anti inflammatories but my limp was getting worse. I first saw Dr. Huang in February 2013 and when he asked what was a good date for surgery I said November. He gasped and said you can't make it that long. Since pain was being managed at that point I just laughed and said I didn't have time before that so we left it that I would see him again in August to start...
Fredrick S. Huang, M.D.
Dear Dr. Huang,There is nothing more precious to me than being able to go and do things with family and not have to sit every 15 minutes because my knees hurt. I walked a whole fair and never once had to sit down! I can now stand in one place for hours without pain when before I could only handle about 15 minutes. I am SO happy!Words cannot express how grateful I am to have the gift of these new knees! To those who hear that I have had knee replacements, and are on the fence about having it...
Fredrick S. Huang, M.D.
Dr. Fredrick S. Huang
,I can't tell you enough what a different person Chad is lately. He's swimming and biking a lot, and slowly adding more activity. He is so much happier when he's not in pain. I didn't really understand the daily pain he dealt with prior to surgery. I know he's still in the recovery phase, but so far it's a remarkable improvement!He's on track to start school again Sept 23rd and back to work on October 7th, then hopefully back to some of the sports he...
Fredrick S. Huang, M.D.
Dr. Huang and Medical Team,Since my surgery last October 2010, I wanted to share my adventures on the road to recovery and provide photo evidence. You cleared me to start getting back into jogging at 16 weeks post-up.April 2011 (24 wks) : SEAHAWKS RUN – Finished my second 5k. Paced at 10:16/mile.June 2011 (32 wks): SEATTLE ROCK n ROLL – Finished my FIRST half-marathon – 13.1 miles in 2 hrs & 22 min. Paced at 10:54/mile.July 2011 (35 wks): WARRIOR DASH – You...
Fredrick S. Huang, M.D.
Dr Huang,Our daughter, Katie, was diagnosed with acute promyelocytic leukemia her senior year in high school, on Sept. 24th, 2011. She endured chemotherapy, 6 months of treatment and worked hard to be able to come back and play basketball for her school. In the midst of her treatment she was named a McDonald's All American Basketball player, Seattle Times Basketball Player of the year, and signed on to play on the University of Washington's Women's Basketball team.As she...
Fredrick S. Huang, M.D.
I had been having trouble with my right shoulder for a couple of years and tried non-surgical alternatives. When I slipped on my deck and landed hard on my right shoulder I ended up in VMC emergency, where the doctor referred me to Dr. Huang. Dr. Huang had test done and found I'd badly torn both bicep tendons, had another tendon damaged and torn the bicep and would require surgery. I had had a sports related rotator cuff repair on the same shoulder about 20+ years ago and it took two...
Fredrick S. Huang, M.D.
Due to the fact I injured my knees severely when I was young and playing sports. I was in need of total knee replacement for both knees. After exhausting every non-invasive way of providing relief I went forward. I am in my mid forties and after finally completing both procedures, I cannot express the thanks I owe to Dr. Huang and his associates. No matter what the problem or condition, I was cared for like family. So there was no question when I needed my rotator cuff repaired; Dr Huang...
Andrew L. Merritt, M.D.
At 83 years old, I was very frightened at the thought of needing surgery on my hip.  I haven't had surgery since I was 6 years old, and it was not something that I wanted to go through at the age of 83.  I had been limping for over a year, which prompted me to go into Proliance Orthopedic Associates to see Dr. Andrew Merritt. My experience with Dr. Merritt right away was a great one, he was very pleasant, made me feel extremely comfortable, and he exhibited thorough knowledge which made...
Andrew L. Merritt, M.D.
Joel discusses his wife's chronic pain, hip surgery and road to recovery with Dr. Merritt.
Andrew L. Merritt, M.D.
The surgeries I received in 2016 were a major shoulder surgery from Dr. Arntz in April and a total knee replacement in June by Dr. Merritt. I was referred by Dr. David Sweiger who took the time and interest to try to help me. So glad I switched to UW Medical for my health needs. As the days go on, I am continually grateful for the lack of pain that I had been living with. Although still not like new and probably never will be I remain ever so thankful. During my pre-surgery post-surgery...
Andrew L. Merritt, M.D.
I have lived a lot of my life with limitations.  Between genetic anomalies and sports injuries, I've endured knee pain for more than 25 years.  As time progressed, the pain got increasingly worse and the list of things I couldn't do got longer.  I had x-rays, MRIs, various injections, a bilateral lateral release, multiple periods of physical therapy and periodic visits with assorted orthopedic surgeons to discuss advances in surgical techniques.  By the end of 2015, my kneecap became...
Andrew L. Merritt, M.D.
I was in pain for five years before I came here. I could hardly walk because the pain in my back, butt, and leg was so severe. I went to my doctor who did some tests, and finally, he told me that I needed a hip replacement. I had my left hip replaced years prior at a different office, and the experience was awful! I ended up having to repeat the surgery on the same hip three times! So when I was told that I needed my right hip replaced now, I was happy that my doctor had suggested Dr....
Andrew L. Merritt, M.D.
I was living in constant pain, 24 hours a day for years! Before I met Dr. Merritt I was always limping and was limited on the activities that I could do with my young daughter, especially after a full day of work. I had seen other doctors who told me that I was too young for treatment, and then I came to see Dr. Merritt and am very glad that I did. I had my right hip replaced with Dr. Merritt and the difference is night and day! Its just six weeks out and I'm doing great! This was a...
Andrew L. Merritt, M.D.
I take this time to share with you feedback about my experience with Proliance Orthopedics. Over the course of time, I worked with doctors and physician assistants at Proliance to address problems associated with my hip and back. Dr. Chilczuk, Dr. Howe, Jana Flener, and Jennifer McCoy offered great information, explanations and strategies for care. And finally, there was need for a hip replacement. Dr. Merritt was my surgeon.In a single word I can convey my experience – outstanding!The...
Andrew L. Merritt, M.D.
Dr. Merritt performed a hip replacement on my dad, who was then 90, in the spring of 2015, using the anterior approach.In my opinion, this surgery saved my father's life. At the time, he was spiraling downhill on several fronts. Because hip pain hindered movement, he developed pressure blisters. He rapidly lost strength, developed electrolyte imbalances, and exacerbated heart problems. Through all this, his principal complaint was hip pain, but by this time he was so weak that he had a...
Andrew L. Merritt, M.D.
Firstly, I can't express in writing or words my gratitude and thanks for Dr. Andrew Merritt. Dr. Merritt's surgical skills and genuine / sincere care demonstrated for his patients' orthopedic wants, needs and desires is quite remarkable. Outstanding actually!Secondly, it is patently obvious that Dr. Merritt has a considerable investment in time and expense in acquiring his special skill set. However, it is my opinion that his patients are the beneficiaries of that investment. Dr....
Andrew L. Merritt, M.D.
I am very pleased with the results of my hip replacement surgery last July, 2015. One of my primary goals was to hike with my husband again, and I've been able to do that! We have hiked in California, Arizona and many other states this winter – hikes from 1–6+ miles with elevation change. I am very grateful to Dr. Merritt and Proliance. Thank you! Superstition Mountains, AZ
Andrew L. Merritt, M.D.
August, 2015As a 64 year old active male who has been in pain for the past couple of years, I scheduled an initial appointment with Dr. Andrew Merritt. I immediately had confidence in his ability to "help" me with getting back to my regular lifestyle which included my passion – golf. After reviewing my x-rays and conducting some tests, he diagnosed arthritis in my left hip and suggested hip replacement surgery. He thoroughly explained the anterior hip procedure and what the expected...
Andrew L. Merritt, M.D.
I am a 77-year-old female on whom Dr. Merritt replaced my right hip on March 25, 2015. Surgery went well and his staff were very patient and professional when I did not cooperate too well when I was coming out from the anesthesia!I went home the following day. My recuperation also went very well and I was up and around in a few days with minimal pain.Dr. Merritt is an excellent surgeon with a great personality. He has an excellent, well trained, professional staff and I would recommend him...
Andrew L. Merritt, M.D.
I was referred by someone whose coworker had surgery by a different surgeon from Proliance Orthopedic Associates. When I was ready to schedule my appointment, that particular surgeon's schedule was full, so I saw Dr. Merritt instead.Based on my experience with Dr. Merritt, I can't imagine how anyone could be better. I came in because my left hip was extremely painful from arthritis. I had felt on occasion that my hip actually had popped out of joint. I was uncomfortable for some time,...
Andrew L. Merritt, M.D.
I first injured my shoulder when I was lifting an electric motor. I felt a pop and immediate pain. The pain was so limiting, I knew I really injured my shoulder. At my first visit with Dr. Merritt, I was very impressed. He really listened to me and my story of what happened to get a full understanding of my injury. He gave me realistic expectations and was very supportive throughout the entire process.When I went in for my surgery at the Ambulatory Surgery Center, the staff was very...
Andrew L. Merritt, M.D.
I injured my right knee and ankle while racing motocross back in August of 2014. I was trying to 'look young' and ended up colliding with another racer and landing on my right side. I went to Valley Medical Center where I was placed into a knee immobilizer. I came to Proliance Orthopedic Associates about a week later and first saw Kristen, PA. I was in so much pain but didn't realize just how bad I had injured my knee. She then had me follow up with Dr. Merritt. He was very respectful,...
Andrew L. Merritt, M.D.
I came to see Dr. Merritt after a frustrating experience with another surgeon. I was scheduled for a total knee replacement with a surgeon at a different hospital and the surgery got cancelled when I was in the pre-op area. The day of surgery it was cancelled and with no explanation. I was very upset. Then I came to see Dr. Merritt at Proliance Orthopaedics the next week. When I met with Dr. Merritt in January, he was very straight forward with me about my weight. He explained to me that...
Andrew L. Merritt, M.D.
In November 2014, my step son was getting married and all I wanted to do was be able to walk down the isle and be able to dance at his wedding. Fortunately, I was able to do these things, but due to the pain it was difficult. The pain I felt in my hip was very limiting. I could barely walk, it was just horrible. I previously consulted with a different orthopedic physician from another office and I did not like him. When I first came to this office, I saw Jana Flener, PA-C, who I really...
Andrew L. Merritt, M.D.
The anterior approach hip replacement surgery I had was a wonderful experience for me. I suffered from an awful hip with severe pain which bothered me for a long time. I was practically unable to walk. The anterior approach to a total hip replacement gave me no pain at all. My son is a nurse, and we were grocery shopping five days later and he said, "Mom, do you realize you just had hip replacement surgery?" I replied, "No. I don't even think about it." Dr. Merritt...
Andrew L. Merritt, M.D.
I had degenerative disc in my right hip and suffered for four to five years in pain with the last two or three years being unbearable. I couldn't tie my shoes, sitting in the car was difficult, and I could no longer participate in yoga classes or play golf. I had to walk off the course it became so unbearable. My quality of life became so compromised and I exhausted every alternative method to cope. On February 26th 2014 I had the anterior approach to hip replacement surgery with Dr....
Andrew L. Merritt, M.D.
POA patient Betty, 89, recently received hip replacement surgery from Dr. Merritt. She details the discomfort that led to her decision to schedule orthopedic surgery and her experience at Proliance Orthopedic Associates. Her peers call her "the bionic woman" because of her speedy recovery following hip surgery. We couldn't be happier to hear that Betty is feeling so much better."I'm so glad I had that (surgery) done. How could I live with that hip as it was? And Dr. Merritt did...
Andrew L. Merritt, M.D.
To Dr. Merritt,On a Saturday in April of 2014, I had climbed a step ladder to reach a bowl from a cupboard. Somehow, I forgot that I was on a ladder, and fell. I couldn't get off the floor and had to call for help. I had fractured my hip.That Monday, I had a right hip replacement performed by Dr. Merritt. By Wednesday, I went to a rehab center and was walking with a walker and the nurse said in jest, "You know, you're going too fast with that walker!" Sunday, less than a week later,...
Andrew L. Merritt, M.D.
It was the day that my left knee collapsed under my own weight for no apparent reason that I realized that I could no longer ignore the pain in my knees. That moment came as a complete shock to me because I've been active all my life. I played sports through high school and college, and still skied and golfed regularly. It's just been the past two to three years when the pain started creeping into my knees. Naturally, like most men, I ignored it and simply wrote it off as part of getting...
Andrew L. Merritt, M.D.
I'm a 57-year-old guy who has worked desk jobs for the past 30+ years. I've been active my whole life. I enjoy playing various sports such as baseball, basketball and soccer, and outdoor activities such as long distance running, skiing and backpacking.In the past four years I've had three different knee issues due to incidents on the soccer pitch. Once it was my left knee, twice it has been my right knee. I'm the kind of guy that ignores minor aches and pains, hoping they'll go...
Andrew L. Merritt, M.D.
Dear Dr. Merritt: I am 77 years old and had been fighting a steady decline and use of my right knee due to continuing pain for several years. I tried various treatments that were temporary at best. Several of my friends had gone through a similar surgery at Proliance Orthopedic Associates with very positive results and suggested that I contact your orthopedic unit. After consulting with you and your team, surgery was scheduled.First, I want to thank the Anesthesiologist on your team for...
Andrew L. Merritt, M.D.
We spend our summer months traveling so I put off going to the doctor until June of 2013 when I was having so much pain that we had to cut our travel plans short and had to return home. I was told that I needed a total hip replacement, but I pushed back the surgery, as I was not comfortable with the doctor I had seen. Finally, after being in such terrific pain for an additional 7 months, I went to Proliance Orthopedic Associates and saw Jana Flener in January of 2014. She confirmed that I...
Erik J. Novak, M.D., Ph.D.
I received foot fusion surgery for arthritis on Nov. 11, 2015. I feel great now. I just went back to my bowling in March. I am also able to walk my dog at least six blocks, where I was only able to walk a few blocks before. Dr. Novak was very upfront. I was non-weight bearing for three months before surgery.I also told him the other day that I was going to try golfing again. I haven't golfed in 1.5 years. I am thoroughly excited to get back at it.The physicians at Proliance Orthopedic...
Erik J. Novak, M.D., Ph.D.
I had surgery on February 3 of this year. I was terrified and I had not taken care of my ankle for three months prior to surgery. Dr. Novak was really understanding and listened to my problems. I am heavy and he did not mention that but gave me a proper diagnosis. He was also able to work with me for the holidays and referred me to the prosthetics team to get me a brace to wear to help stabilize me.On the day of surgery, I was terrified, but Dr. Novak reassured me and also reassured my...
Erik J. Novak, M.D., Ph.D.
WOW, where to begin? Firstly, I want to thank Dr. Novak, he is an excellent doctor and very experienced. I broke my fibular playing soccer in July and was in a lot of pain. He immediately talked about surgery and was able to repair my broken fibular the following week. Recently he helped remove two broken screws that hold my fibular and tibia together. He is so professional, knowledgeable, friendly, caring and has such a great bedside manner.And secondly, the staff at Proliance Orthopedic...
Niket Shrivastava, M.D.
From the beginning to end, the staff associated with Dr. Shrivastava and he himself have put me at ease, spent the time needed to answer questions and made sure the surgery was successful.  He was patient and kind, answering any and all questions completely, without any appearance that he was rushed, needing to go elsewhere.  His expert skill as a surgeon has made my quality of life much improved.  Everyone in the office at Proliance Orthopedic Associates have been helpful and very...
Niket Shrivastava, M.D.
I came to see Dr. Shrivastava at Proliance Orthopedic Associates for a broken wrist.  My experience at Proliance Orthopedic Associates was a long process of being in and out of casts over five months.  I ended up damaging my broken wrist after the first 3 weeks of the healing-which lead to surgery and even longer recovery.  I have learned to be patient and not doing things during my recovery.  Dr. Shrivastava did a great job explaining how the surgery would happen and what to expect...
Niket Shrivastava, M.D.
"I had thumb reconstruction with Dr. Shrivastava at Proliance Orthopedic Associates.  Everyone at Proliance Orthopedic Associates is so nice and professional.  I've had three surgeries here with two to go, I wouldn't go anywhere else for orthopedic care.  Dr. Shrivastava is fantastic!  He is gentle and very patient.  He's great at explaining things thoroughly and always seems to be in an optimistic mood which impacts everyone around him.  His medical assistant and support...
Niket Shrivastava, M.D.
Dr. Shrivastava is very polite, caring, and positive.  I feel that he is truly concerned about my well-being. Jeannie (his medical assistant) is always cheerful and helpful, she is very efficient too. Since coming to Proliance Orthopedic Associates, I have regained the use of my right hand.  Previous to my surgery with Dr. Shrivastava, I couldn't even brush my teeth with it.  The surgery has certainly improved my quality of life.  Thank you Dr. Shrivastava and Proliance Orthopedic...
Niket Shrivastava, M.D.
All of the staff that I encountered were very helpful.  Never did I feel rushed and whenever I had a question, it was thoroughly answered.  For having surgery, Proliance Orthopedic Associates made it feel the best possible.  Dr. Shrivastava has been great!  He is thorough, knowledgeable and caring.  He did a great job in surgery and I feel great.  He always listens and has been a huge part of my recovery process.  His medical assistant Jeannie has been awesome.  She is always in a...
Niket Shrivastava, M.D.
Before I came to Proliance Orthopedic Associates I was VERY discouraged.  I was in pain every day for months, but being told nothing was wrong.  The day I met Dr. Shrivastava and Jeannie, my world brightened.  They assured me that I would get the testing I need to determine the problem and we could work together to get me better.  Dr. Shrivastava was amazing.  He was very helpful, informative and patient.  His medical assistant Jeannie was great!  She was there to answer all my...
Niket Shrivastava, M.D.
I came to see Dr. Shrivastava at Proliance Orthopedic Associates because I broke my wrist.  It was the first time that I had broken anything.  From my first visit here with Zach PA-C, till my last, everyone made me feel comfortable and at ease.  Dr. Shrivastava is very nice and he explained everything very well, I completely understood what was going to happen and how I was healing at every step of the way.  From his medical assistant to the office staff, everyone was so nice and...
Niket Shrivastava, M.D.
I came into Proliance Orthopedic Associates to see Dr. Shrivastava because I was unable to lift anything more than a couple of pounds without severe pain in my thumbs. Dr. Shrivastava was very caring and professional. He explained every option available before my decision to have surgery. The surgery that Dr. Shrivastava did was a  Bilateral CMC Joint Arthroplasty. Since the surgery, I have improved so much that I can lift 30 pounds.  Jeanie, who is Dr. Shrivastava' s medical assistant...
Niket Shrivastava, M.D.
I came to see Dr. Shrivastava at Proliance Orthopedic Associates because I was having shoulder pain which caused problems whenever I used my arm.  Since being treated by Dr. Shrivastava, my shoulder pain is gone which is making my life so much better, I can even use my arm with very little problems.  Dr. Shirvastava was great!  So pleasant and smart, he's a great surgeon!  His medical assistant, as well as the office staff in general, were very helpful and polite.  I would recommend...
Niket Shrivastava, M.D.
My hands have been hurting for more than ten years but I didn't know what caused it or what it was.  Then lately because of the pain and numbing, I consulted my family doctor.  He suggested consulting an orthopedic doctor.  I chose Dr. Shrivastava at Proliance Orthopedic Associates in Renton and I was scheduled right away. At the Surgery, I was really confident and trusted him.  He's very helpful and the best doctor.  He helped my carpel tunnel syndrome.  To me, it's the best...
Niket Shrivastava, M.D.
"I had an injury while on a beach vacation. Dr. Niket Shrivastava offered me guidance remotely. I down played the injury. Dr. Shrivastava, very tactfully, described the severity of my condition and provided me a course of action which had me on the road to recovery within days. Had I not taken his advice, my condition would have become much worse require more significant action. Truthfully, I played a bit of a macho guy thing, but Dr. Shrivastava made sure to stay focused on my...
Jason H. Thompson, M.D.
I just wanted to take the time to send you and your amazing staff, especially Gina, a big thank you for my recent care and surgery that I had in August. I am so happy with the outcome and it feels so good to live pain free and not have the problems with numbness & tingling like I had prior to my surgery. I can play & keep up with our grandkids and feel somewhat normal again! I am truly blessed that you were my provider of choice and that I made the decision to proceed with this...
Jason H. Thompson, M.D.
This past summer I met with Proliance Orthopedic Associates for help with my continuing back pain from degenerating discs and arthritis in my spine generating years ago in my college days in the 60s.  I met with Dr. Jason Thompson at Proliance Orthopedic Associates and surgery was recommended.  I was told to expect 50-75% improvement.  The surgery went great, I felt very well taken care of by Dr. Thompson.  My lower 6 vertebrae were fused with 12 pins and screws.  I am delighted to say...
Jason H. Thompson, M.D.
I am blessed to have found great medical personnel at Proliance Orthopedic Associates. As soon as I come into the building, I can feel that I am cared about and that I will be in good hands. I am also blessed that I was referred to Dr. Thompson for my back issues. I believe that great doctors recommend other great doctors, so I was confident from the beginning that I would be well taken care of here. Dr. Thompson is very caring and concerned about people's problems and overall health; my...
Jason H. Thompson, M.D.
I was really taken back by Dr. Thompson because he did everything in a compassionate and quick manor. I had a ruptured disc in my back; I was in a lot of pain and could hardly walk. Dr. Thompson had quickly ordered an MRI on my back and then did my surgery the next day (on a weekend which was his day off). He was so compassionate and I am so happy that I came to see him. I don't have the constant pain anymore, I can walk standing straight up. I can't thank him enough for what he did for...
Jason H. Thompson, M.D.
I started having problems with my back eight years ago; the pain would come and go and became increasingly worse. I like to take trips and my back pain was slowing me down which was making me angry. I had gone to chiropractors, massage therapists, reflexology, and nothing worked until I finally saw Dr. Thompson. Dr. Thompson ordered an MRI which showed pinched nerves, a herniated disc, and other problems. I opted not to have surgery, so I tried injections for a year…and each time they...
Jason H. Thompson, M.D.
MRI revealed Ruptured disk L5-S1, likely from running road races so many years and all the training with it. Intense sciatic nerve issues steadily increasing with relentless pain in both legs. My ability to play golf or even walk was difficult or restricted completely wondering if I would ever play golf again. Jason Thompson recommended disk replacement and explained the process and risks. Electing to get the surgery rather than live with this kind of pain was an easy decision. the surgery...
Jason H. Thompson, M.D.
The first time I visited Dr. Jason Thompson, he said, "Why did you wait so long?" My back hurt from time to time, some days more than others. But, I didn't think too much of the pain, because it usually got better. Then it stopped getting better and I knew it was time to do something. Like many other people, I had heard horror stories about back surgery. But, after researching, I made a VOA appointment.I had a lot of arthritis, stenosis and scoliosis. Dr Thompson was...
Jason H. Thompson, M.D.
In June 2010, I had surgery on my lower back. Until then, I was in serious and debilitating constant pain and had been for many years. I was on large dosages of pain meds that only took the edge off of the pain I was experiencing. The meds were only a Band-Aid and I was afraid of the addiction to them and the side effects were not pleasant!I decided to pursue surgery. I had put off this decision as long as I could because I had heard horror stories of back surgeries that didn't work...
I came to Dr. Veith because I had pain in my leg due to hardware, along with pain in my foot that went undiagnosed by other doctors for 5 years. I spent only a few minutes with Dr. Veith and after a few x-rays he was able to give me answers as to why I was having so much foot pain. Come to find out when I originally brook my leg I had also broke my foot in a couple places that caused me to have arthritis in my foot as well as my ankle. I was so relieved to finally have an answer to my pain...
I have now had 2 surgeries at Proliance and Valley Medical and they were both top notch. First was hip replacement with Dr. Barrett a few years ago. There's a very good reason he has been on the "Top Doctor" list for so many years. My recovery was rapid, and virtually pain free.I found recovery from bunion and arthritis surgery with Dr. Veith a lot more challenging, as I was completely off my feet for 7 or 8 weeks starting in mid-June 2015. The other part of the challenge...
In 1984, at age 3, I broke my arm badly after I fell off my swing set. No one would ever know I had compartment syndrome, multiple surgeries, and almost lost the use of my right arm. Our pastor and my family prayed over my arm as talks of amputation and skin grafting were discussed. During this prayer time, I felt completely calm, and I will never forget a feeling of complete Love with me. I know now it was Jesus. I feel that God worked through Dr. Robert Veith during this critical time. I...
Dr. Veith,Thank you for the wonderful experience of being in your care. It is so important to have a surgeon you can trust, and from the moment I first met you, I knew I was in expert hands. You not only knew what you were doing, but you spent a long time with me explaining every detail so that I would understand everything and feel comfortable with the decisions that had to be made. It is so rare for doctors to take this kind of time with their patients, and it made such a difference! At...
Nicholas Clark, M.D.
Before surgery, I was limping -- I was unable to lift my left foot to walk properly or ride my motorcycle. Since surgery, I can lift my left foot, walk properly and shift gears on my Harley. Dr. Clark showed me clearly (via x-rays), what and where the problem was. He explained the procedure to remedy the problem in great detail. He made me feel confident about the surgery. Dr. Clark's knowledge and thoroughness was extremely reassuring and everyone was so courteous and helpful.