CERTIFICATIONS & EDUCATION
Clinical Focus:
Complex Knee Sports Surgery and Joint Preservation
Hip and Knee Replacement Surgery
Fellowship Training:
Sports Medicine and Joint Preservation
Residency:
University of Washington, Department of Orthopedic Surgery
Medical School:
University of Southern California
Keck School of Medicine
Hospital Affiliation:
Valley Medical Center, Renton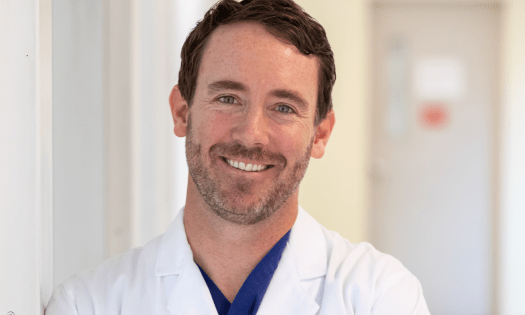 Dr. Merritt is dedicated to getting injured athletes back to the activities they love. His practice is focused on sports medicine and the arthroscopic treatment of the knee, hip, and shoulder. He has specialized training in ligament, cartilage, and tendon injuries of the shoulder and knee. He has published many papers and chapters about these areas of orthopedics. Dr. Merritt also performs general orthopedic procedures, such as arm, ankle, and leg fractures and joint replacement of the knee, shoulder, and hip.
After graduating from the University of Southern California School of Medicine, Dr. Merritt completed his residency in orthopedic surgery at the University of Washington in Seattle. He then finished his advanced training in sports medicine and shoulder surgery at the Hospital for Special Surgery in New York. During this time, Dr. Merritt served as an assistant team physician for the New York Giants professional football team. Dr. Merritt brings advanced training to POA, using the same surgical techniques and individualized care that helps professional athletes get back in the game.
Dr. Merritt spends most of his free time outdoors and enjoys traveling. He has provided medical services to natives and fellow travelers in Peru and Nepal during two treks to Mt. Everest base camp. He and his wife reside in the Seattle area. Dr. Merritt is honored to be involved in your care. He will work with you toward regaining your active lifestyle.
Testimonials for Andrew L. Merritt, M.D.
The surgeries I received in 2016 were a major shoulder surgery from Dr. Arntz in April and a total knee replacement in June by Dr. Merritt. I was referred by Dr. David Sweiger who took the time and interest to try to help me. So glad I...
- Jay S.
I came to see Dr. Merritt after a frustrating experience with another surgeon. I was scheduled for a total knee replacement with a surgeon at a different hospital and the surgery got cancelled when I was in the pre-op area. The day of...
- Valerie
I can't believe I waited this long. I can walk on uneven ground and I have no pain. Normally I had to watch my knee and where I stepped, but since the surgery, I can walk normally. I'm very happy now, I can walk fluidly and also...
- Richard