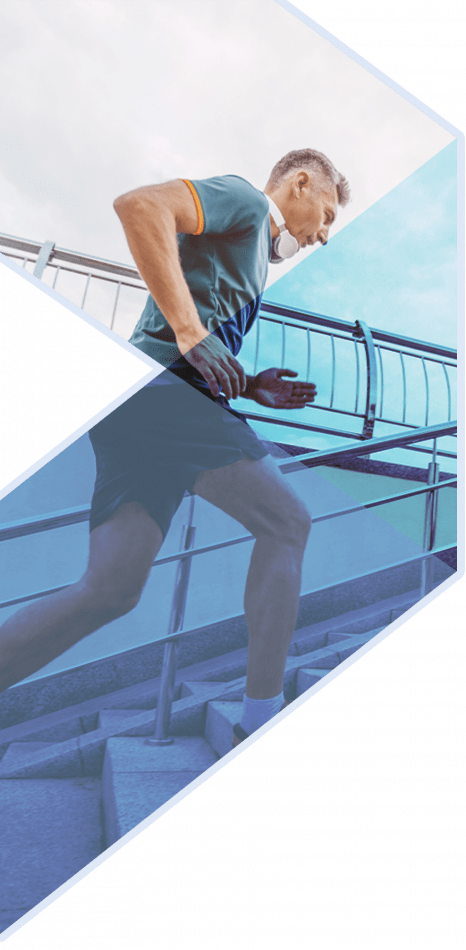 Committed to improving
your quality of life
Proliance Orthopedic Associates is dedicated to helping patients receive quality treatment that is tailored to their individual needs. Working closely with an orthopedic doctor or an orthopedic physician assistant, you'll receive individualized care that will have you back to 100 percent in no time.
UNMATCHED
SPECIALIZED
CARE
Find the care you need, when and where you need it, with the region's most comprehensive orthopedic care.
Letter of Appreciation for Dr. HuangI happen to have the opportunity of having you do a left hip replacement for me after the first one failed. It was after hours and you were the on-call Orthopedic Surgeon. You took extra necessary steps to...
- Debra B.
// Fredrick S. Huang, M.D.
I had a hip replacement in September and am doing great. Dr.Cero and her staff were exceptional. Dr. Cero requested that the surgery and recovery would be a lot better if I was to lose some weight. I took her advice and extended my surgery a few...
- James
I was really taken back by Dr. Thompson because he did everything in a compassionate and quick manor. I had a ruptured disc in my back; I was in a lot of pain and could hardly walk. Dr. Thompson had quickly ordered an MRI on my back and then did...
- Beverly W.
// Jason H. Thompson, M.D.
My primary care provider referred me to see Dr. Arntz at Proliance Orthopedic Associates in Renton because I was having problems with my shoulder.  I was having extreme pain in my shoulder whenever I would reach out to grab an object, or pick up...
- Regina S
// Craig T. Arntz, M.D.
Five years ago I had my right knee replaced by Dr. Barrett. When my left knee started going out, I knew I needed to make another appointment at Proliance Orthopedic Associates to see. Dr. Barrett.  My first appointment was with PA-C Jana...
- Thomas
// Timothy B. Alton, M.D.
"I am 64 years of age and on February 21, 2012 I had an Anterior Approach Total Hip Replacement at Valley Medical Center. Choosing the right orthopedic surgeon to me was very important to a successful surgery and recovery. My primary...
- Sherrie
// William P. Barrett, M.D.
January, 2014Dear Dr. Barrett,I am so thankful for your talented surgical skills. My life has changed in so many wonderful ways since June 17th. The following are some of those ways: I can go for walks with my husband. I can actually enjoy...
- Ann
// William P. Barrett, M.D.
My surgery was on May 26, 2015 (my birthday).  I was very aggressive with my rehab and was able to ski that first winter (6 months from surgery) and was already back to hiking.  Today, I do an early morning hike up Pinnacle Peak just outside of...
- Pat
// William P. Barrett, M.D.
I finally decided to do something serious about my basketball knee (surgery in 1978 to remove part of meniscus cartilage), injured from playing at 45 long after I should have quit. So, I had knee replacement about 1 year ago – Sept 9, 2014....
- Eugene W.
// William P. Barrett, M.D.
Dr Huang,Our daughter, Katie, was diagnosed with acute promyelocytic leukemia her senior year in high school, on Sept. 24th, 2011. She endured chemotherapy, 6 months of treatment and worked hard to be able to come back and play basketball for her...
- Katie's Mom
// Fredrick S. Huang, M.D.