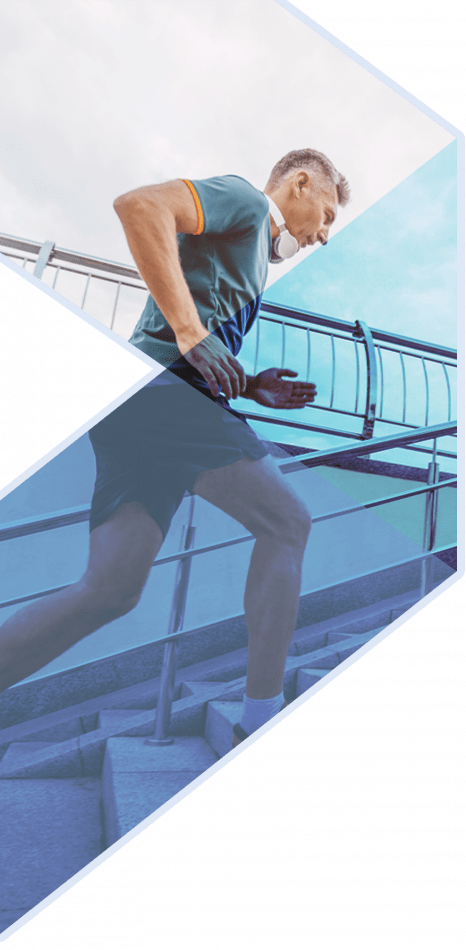 Not all "Top Docs" are in Seattle
17 are at POA!

We are excited to announce that we have 17 providers awarded the Seattle Met Top Doc designation. Proliance Orthopedic Associates is dedicated to helping patients receive quality treatment that is tailored to their individual needs. Innovation through collaboration: we apply our surgical and non-surgical expertise with the most current technology in each patient's diagnosis and treatment plan.
UNMATCHED
SPECIALIZED
CARE
Find the care you need, when and where you need it, with the region's most comprehensive orthopedic care.
Dr. Cero, When you gave me my new knee, you took ten years off of my age and my daily life and outlook improved. My wife Betty, daughter Pat, and granddaughter DeDe were all relieved. Your wonderful, warm conversation gave us so much information...
- Albert
POA patient Betty, 89, recently received hip replacement surgery from Dr. Merritt. She details the discomfort that led to her decision to schedule orthopedic surgery and her experience at Proliance Orthopedic Associates. Her peers call her "the...
- POA Patient Betty
// Andrew L. Merritt, M.D.
To Dr. Merritt,On a Saturday in April of 2014, I had climbed a step ladder to reach a bowl from a cupboard. Somehow, I forgot that I was on a ladder, and fell. I couldn't get off the floor and had to call for help. I had fractured my hip.That...
- Nicole
// Andrew L. Merritt, M.D.
I recently slipped on a wet floor and broke my right wrist. As an active outdoors person, I enjoy skiing, snowmobiling, jeeping and dirt bike riding so I was concerned about future limitations if healing didn't go well. I researched the...
- Carla
// John Howlett, M.D.
I had full knee replacement surgery on my right knee by Dr. Susan Cero in July 2017.  I am extremely pleased with the results, it now has been six weeks, and I am able to get back on my bike trainer to rebuild my muscle tone and prepare for my...
- Gary
I was referred to Proliance and Dr. Howlett due to a fall I took where I fractured my left arm just below the shoulder. When I first went in to see him I was in quite a bit of pain. The people who worked with me were very conscientious of that...
- Carolyn M.
// John Howlett, M.D.
Dr. Cero has successfully operated on my youngest daughter Rebecca, my wife Lyn, and me on five  occasions. I had three "industrial incidents" that created much pain in my left knee on one occasion and my right knee on 2 occasions. After...
- James
From Healthgrades.com Over 20 years ago he did carpal tunnel surgery on both my hands; a few years later he 'rebuilt' my left thumb. So when I was having very painful right shoulder issues, I contacted Dr. Arntz!! He found I had an...
- A. Sharon
// Craig T. Arntz, M.D.
I began my career as a mountain guide taking people to the summit of Mt Rainier in 1968 at age 17. Many years and hundreds of summit ascents later, my knees were shot. I consulted with Dr. Barrett and subsequently decided to go with...
- Joe H.
// William P. Barrett, M.D.
Dr. Veith,Thank you for the wonderful experience of being in your care. It is so important to have a surgeon you can trust, and from the moment I first met you, I knew I was in expert hands. You not only knew what you were doing, but you spent a...
- Alison