CERTIFICATIONS & EDUCATION
Fellowship Training:
University of Washington Affiliated Hospitals, Hand and Microvascular Surgery Fellowship
Residency:
University of Washington Affiliated Hospitals, Orthopedic Surgery
Collegiality and Interdisciplinary Cooperation Award, Harbor View Medical Center
Victor Frankel Award 2008 (for research)
Medical School:
University of California, San Francisco
AFA Academic Excellence Award
Alpha Omega Alpha Honor Medical Society
Graduate Education
Stanford University, Stanford, CA (Education) A.M. (Mellon Foundation Fellowship)
Durham University, Durham, England (English Literary Studies) M.A. (Rotary Ambassadorial Scholarship)
Undergraduate Education
Stanford University, Stanford, CA (English Literature) A.B.
Phi Beta Kappa Honors Society
Hospital Affiliation:
Valley Medical Center, Renton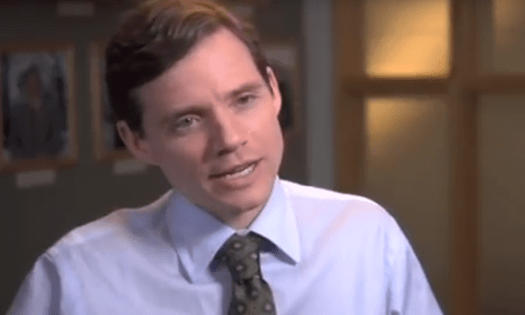 John Howlett, M.D. is a board-certified, fellowship-trained orthopedic surgeon with a special interest in fracture care. Dr. Howlett has completed additional fellowship training in hand and upper extremity surgery, including trauma, reconstruction, pediatric as well as microvascular surgery.
One of the experiences that shaped Dr. Howlett's career trajectory was his work as a counselor at The Hole in the Wall Gang Camp, founded by Paul Newman for children with cancer and other blood-related disorders. Witnessing the courage and energy of these children convinced him that healing involves more than medication and surgery. This experience led him to pursue his medical degree, where he saw an opportunity to combine his interest in caring for people with his passion for teaching.
Dr. Howlett likes to remind himself that the origin of the Latin word "doctor" is "teacher," and he considers it an important part of his role as a doctor to educate his patients about the conditions that are affecting them. He believes an informed and knowledgeable patient can participate more effectively in his or her own healing. As a former teacher who holds a Master's degree in Education, Dr. Howlett deeply enjoys this aspect of working with patients.
Having grown up in Washington enjoying hiking, backpacking, sailing and canoeing, Dr. Howlett was eager to return to the Northwest for his residency and fellowship training. He now shares these same passions with his family. He and his wife both played soccer in college and can be found cheering on their two daughters at soccer games on the weekends.
Dr. Howlett holds clinic hours Monday through Wednesday and Friday at Proliance Orthopedics in Renton, Washington.
Testimonials for John Howlett, M.D.
All of the doctors here are wonderful! Dr. Howlett is very charming and soothing. When I came into the office I was worried about my wrist problem, but this excellent group of people make you feel comforted and well taken care of. I...
- Suzanne B.
Dr. Howlett is very sweet and well mannered, I loved having him as my doctor. I'm very happy with the surgery he did, and my recovery is going amazing. I would 200% recommended ANYONE to go see him. I also want to thank all of the...
- Sandra R.
I came to Proliance Orthopedic Associates when I was having a trigger finger problem.  Everyone here from the nurses to Dr. Howlett was so friendly and helpful. The surgery was quick and easy!  The nurses made me feel very comfortable...
- Jean M.