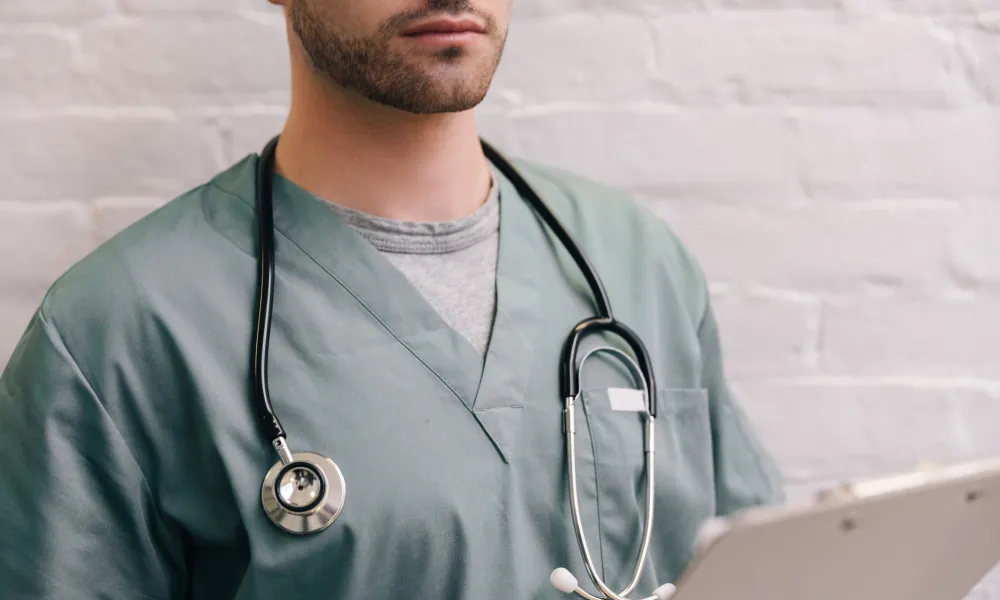 FIXED VS. MOBILE BEARING TOTAL KNEE REPLACEMENT
Both types of knee replacement implants function very well with similar results in older individuals. It is thought that mobile bearing knee replacements may decrease wear of the polyethylene insert in younger more active individuals. We are prospectively following our knee replacement patients to evaluate the long term success of these implants.
COMPUTER-ASSISTED JOINT REPLACEMENT PAST AND PRESENT
Knee replacement surgery continues to evolve with improved pain management, standardized treatment protocols and less invasive techniques. All of these factors and others combine to accelerate recovery and return to activities. Computer-assisted joint replacement was popularized in the early 21st Century. Dr. Barrett and co-authors have reported on their results with computer-assisted knee replacement. Experience with these techniques improved surgical outcomes and led to work on customized cutting guides, made specifically for an individual patient. As of 2010 we are engaged in clinical studies evaluating the accuracy of these custom cutting guides that evolved from our experience with computer-assisted knee replacement. To learn more about VOA Research Foundation's knee replacement studies call 425-656-5060, ext. 3063.
UNICOMPARTMENTAL (PARTIAL) KNEE REPLACEMENT
We are prospectively following our patients with unicompartmental knee replacement to determine how these implants compare to total knee replacements.