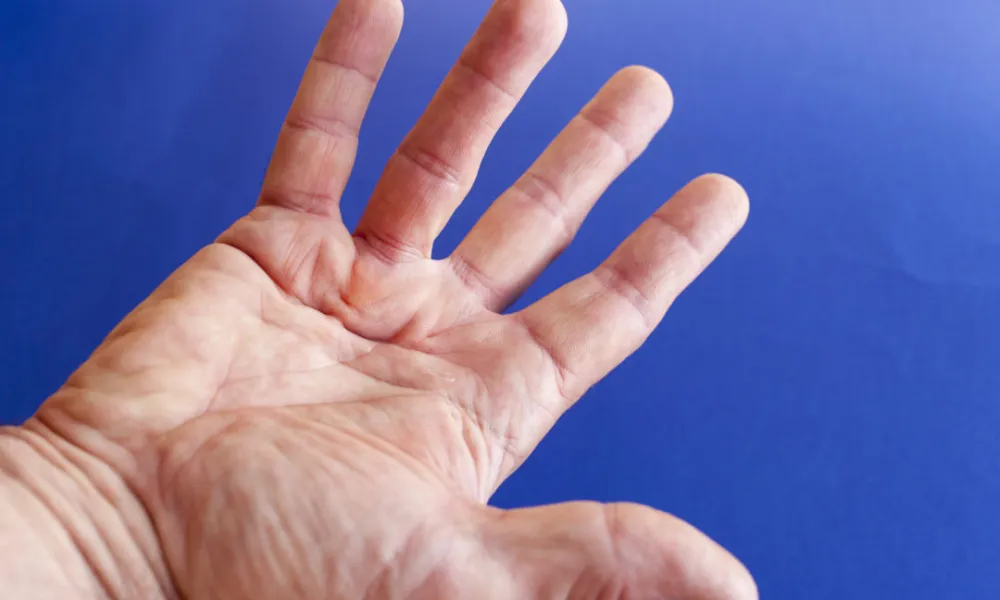 Dupuytren's Contracture
Dupuytren's contracture is a fixed flexion contracture of the hand where the fingers bend towards the palm and cannot be fully extended
Dupuytren's Contracture
Dr. Traci Barthel is offering a new treatment for Dupuytren's contracture utilizing a new FDA approved drug, XIAFLEX. Dupuytren's contracture is a fixed flexion contracture of the hand where the fingers bend towards the palm and cannot be fully extended. It is an inherited proliferative connective tissue disorder which involves the palmer facia of the hand. Over time, a rope-like cord may pull the finger toward your palm, causing a permanently bent finger.
XIAFLEX is a prescription medicine used to treat adults with Dupuytren's contracture. It should be injected into the cord by a healthcare provider who is experienced in injection procedures of the hand and treating people with Dupuytren's contracture. XIAFLEX helps "break" the cord that is causing the finger to be bent.
Dr. Barthel has successfully treated several patients with XIAFLEX.