As the rate of COVID infections declines, travel and educational forums have increased. Over the last 3 weeks I have had the pleasure of participating in the following educational opportunities. First, I traveled to Boston to be on the faculty of the first annual Latin American Forum for leading orthopedic surgeons in Central and South America. I shared with my colleagues' options for total hip implants, the use of enabling technologies to more accurately place the implants and why I switched to anterior approach total hip 15 years ago. It was a lively exchange of ideas and surgical techniques. See photo below.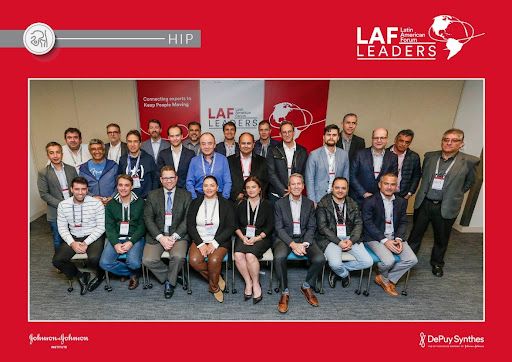 Next, I travelled to Chicago for the annual Becker's conference on surgery in ambulatory surgery centers. (ASC) I was a participant on a panel discussing transitioning total hip and knee replacement surgery from the hospital to an ASC. This is a topic of intense interest as more and more joint replacement procedures are being done at ASCs. Over the first 9 months of this year, I have done over 50% of my hip and knee replacements at our ASC. Between our ASC and the hospital 71% of our hip and knee replacement patients go home the day of surgery.
This last week I travelled to Dallas TX for the annual Association of Hip and Knee Surgeons (AAHKS) meeting. I participated in several panels including one on currents concepts in hip replacement and another on use of robots for total knee replacement. There is significant interest in robotic knee replacement, and we are encouraged with our results with using the Velys Robotic Assisted System for TKAs.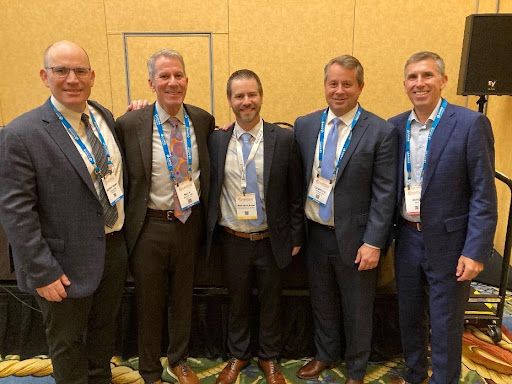 Thanksgiving and Christmas are on the horizon so educational events will slow but our quest for better outcomes for our patients will not.
Happy Thanksgiving!