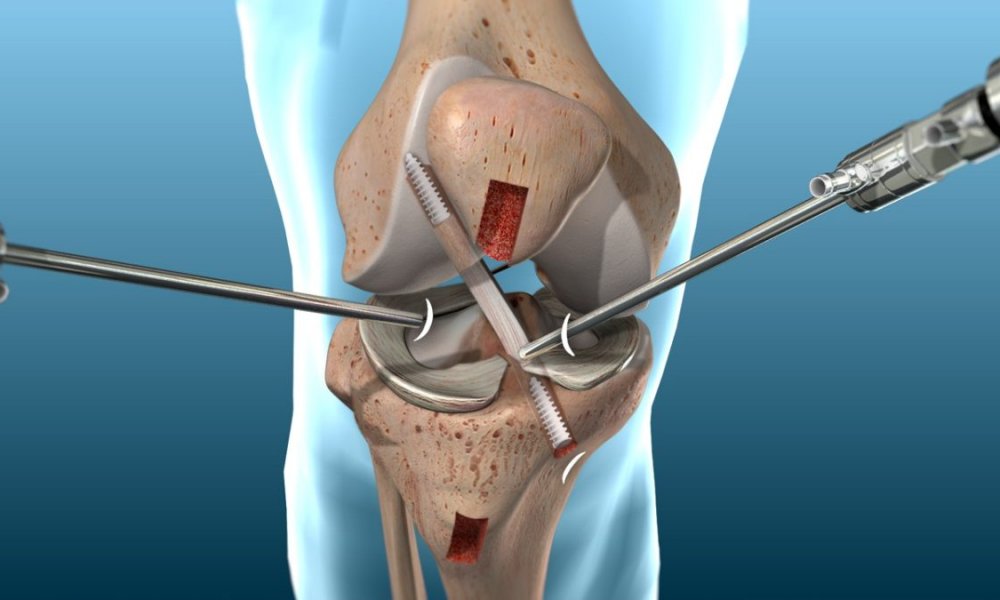 ACL Reconstruction
What is it?
Joint fusion of the tibia, fibula, and talus (the specific bones entailed in this procedure may vary depending on your specific arthritic problems in this joint area). This procedure is most likely warranted due to severe arthritis in this joint that causes severe pain that has failed all other conservative treatment.
What to do prior to surgery?
Obtain the assisted walking device that will be used after surgery (crutches, roll-a-bout, wheelchair, walker). You should pick them up at your local pharmacy or medical supply business a few days ahead of time so that you can practice with them. We can write a prescription for you for insurance purposes if you need one. Bring your crutches, walker, or roll-a-bout with you. Obtain pre-operative clearance, if this applies to you. Perform all pre-operative paperwork necessary for surgery.
What to expect after surgery?
These procedures are mostly performed in the hospital for post operative pain control. When you wake from the procedure you will have a splint on your lower leg, below your knee to your toes. You will be seen and evaluated by a physical therapist on your first post operative day. They will assist you with ambulation and transfers. Most people will be discharged from the hospital the next day. You will also be seen by Dr. Vieth and/or Jamie (PA) while in the hospital. You may need to stay two nights in the hospital. You will be completely non-weight bearing on this extremity for approximately 6-8 weeks. You will be discharged from the hospital with pain control medication. Follow up will be 10-14 days after your surgery. After you are discharged from the hospital, call Dr. Veith's office to schedule your first post-operative appointment 425-656-5060. Your splint will not be changed until your first post-operative appointment in Dr. Veith's office. If, for some reason, you are experiencing out of the ordinary pain or problems with your ankle or the splint, please call the office, we will most likely have you come into the office early to evaluate.
Discharge medications may include:

Oxycodone/acetaminophen (Percocet)- pain medication that is a combination of narcotic and Tylenol. It is to be taken every 4-6 hours for pain. Most patients are discharged from the hospital with this medication.
Hydroxyzine (Vistaril)- this medication may be added to your pain regiment to improve the strength of your narcotic pain medication. This medication is also indicated for nausea/vomiting.
Hydrocodone/acetaminophen (Vicoden)- pain medication that is a combination of narcotic and Tylenol. It is to be taken every 4-6 hours as needed for pain. This medication is given in place of the Percocet after discharge if you continue to experience pain.
Dr. Veith may want you to take aspirin, you will be notified prior to discharge. A prescription will not be provided. When filling your pain medications, you will need to purchase over the counter aspirin 325mg. Take one daily until you start weight bearing again, approximately 6-8 weeks.

1st post-op appointment:
This splint will be removed, your incision will be assessed to make sure everything is healing properly. Your sutures/staples will be removed. You will then be placed into short leg fiberglass cast. An x-ray will also be performed. Your ankle will be casted for 4-6 weeks from this point.
2nd, 3rd, etc. post-op appointments:
You may need to have a second cast depending on duration of the cast. A cast should be on no longer than four weeks at a time. The skin needs to be assessed. Between 6-8 weeks from your surgery, you will be placed into a removable tall walking boot (may be removed for daily hygiene and sleeping). At that point, Dr. Veith may allow you to start some partial weight bearing. He will instruct you as to how much weight you should start with. Generally, starting with 25 lbs. is a safe amount, the best way to measure this is with a scale. You may have an x-ray at each post-operative visit until your fusion is visualized on radiograph (x-ray). You will still have swelling and possibly even pain up to one year from the surgery depending on your activity level.
If you have pins in your toes:
These are necessary and sometimes used to re-align any deformity of the toes. They are generally only put in the 2nd, 3rd, and 4th toes. They will have a small ball on the end to help protect your toes so the pin coming out of your foot does not catch on anything. These are generally removed three weeks from surgery. If, at any point, they become red or infected looking please call us. We will remove them if there is any risk of infection. Once these pins are removed, the area may have a small amount of bleeding where the pins were located. This will stop with gentle pressure; we will the place Band-Aids over the area. Hold off getting your foot wet for 3-5 days to allow the skin were the pins were located to heal over.