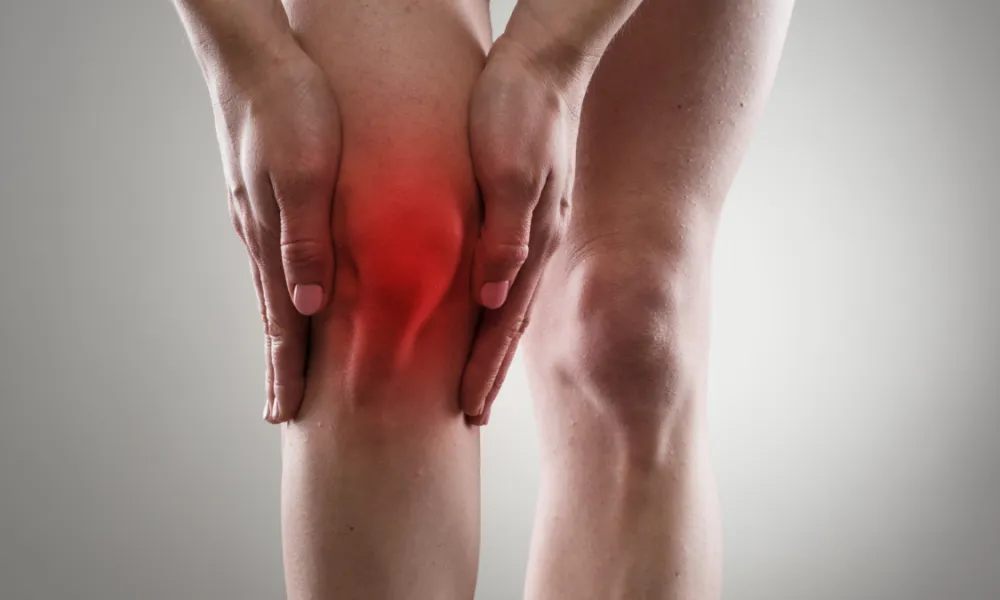 Knee Replacement
Severe osteoarthritis requires more than symptomatic treatment. Surgery should be considered for consistent and intense arthritis pain. POA knee surgeons commonly perform knee replacement surgery for severe osteoarthritis in the lower extremity. We provide knee replacement surgery for the greater Seattle, WA area from our Renton and Covington clinics.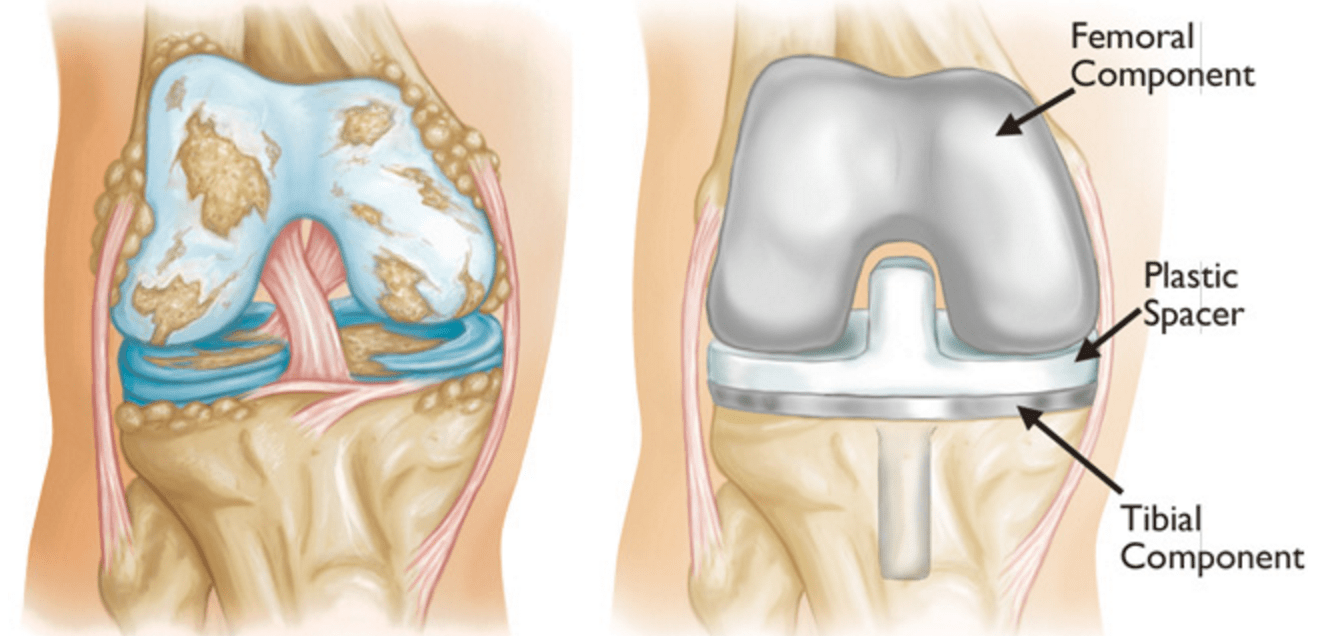 Knee replacement surgery involves replacing the worn out surfaces of the end of the thigh bone (femur) and the top of the shin bone (tibia) and the undersurface of the kneecap (patella) with metal and polyethylene (hard plastic) bearing surfaces. POA knee surgeons use both fixed-bearing and mobile-bearing prostheses to maximize motion and longevity. A system of specific instruments, are used to insure correct placement and alignment of your prosthesis. The implants are fixed to your bones with bone cement.
Knee replacement surgery is performed to relieve the pain associated with arthritis of the knee. Knee replacement requires an inpatient hospital stay of two to four days. Our knee surgeons perform knee replacements in approximately 60 to 90 minutes. Patients generally use crutches or a walker for 1-2 weeks after surgery and then progress to a cane when they are comfortable.
Studies have shown that surgeons and hospitals performing high volumes of knee replacement surgery tend to have fewer complications. There are different surgical approaches to knee replacement and you should always ask your knee surgeon which approach they recommend. There are also several options regarding implants and methods. You should also review these options with your knee surgeon.
Results vary, but we generally anticipate that 90% of our knee implants will still function 15 years after knee replacement surgery. Longer survivorship is possible, but the results are influenced by a patient's weight and activity, the surgical technique, and an implant's characteristics.
While the thought of surgery can be intimidating, a well done knee replacement carries a very high success rate and regularly provides significant pain relief and restoration of function. In general, 90% of patients are happy with their outcomes.
Please visit our Joint Replacement page for more information about knee replacement surgery, some of the components involved, and your specific condition. With convenient locations in Covington and Renton, Proliance Orthopedic Associates performs knee replacement surgery for Seattle, Tacoma, and greater western Washington.