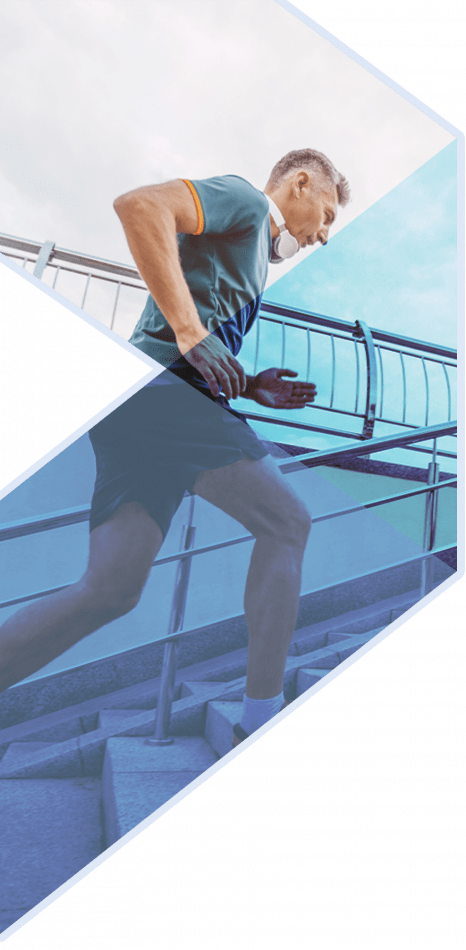 Committed to improving
your quality of life
Proliance Orthopedic Associates is dedicated to helping patients receive quality treatment that is tailored to their individual needs. Working closely with an orthopedic doctor or an orthopedic physician assistant, you'll receive individualized care that will have you back to 100 percent in no time.
UNMATCHED
SPECIALIZED
CARE
Find the care you need, when and where you need it, with the region's most comprehensive orthopedic care.
In 1984, at age 3, I broke my arm badly after I fell off my swing set. No one would ever know I had compartment syndrome, multiple surgeries, and almost lost the use of my right arm. Our pastor and my family prayed over my arm as talks of...
- Noelle
Growing up, I was always very active in sports and a gymnast for many years. At 46 years of age, an old shoulder injury, aggravated by my occupation, brought my life to a stand-still. I was walking around with my hand in my pocket to ease the...
- Sandra
// Craig T. Arntz, M.D.
I had injured my hip labrum 18 years before I saw Dr. Huang. At that point I was keeping pain under control using anti inflammatories but my limp was getting worse. I first saw Dr. Huang in February 2013 and when he asked what was a good date for...
- Jan C.
// Fredrick S. Huang, M.D.
Dear Doctor Arntz,I have finished my course with Christine and Jan at the Kent gymnasium center. What superb and sensitive therapists they are! Never a moment wasted in trying to discern what to do, using my right side and shoulder. They already...
- Herb Coursey
// Craig T. Arntz, M.D.
Joel discusses his wife's chronic pain, hip surgery and road to recovery with Dr. Merritt.
- Joel
// Andrew L. Merritt, M.D.
Wow! Am I ever thrilled to have this opportunity to give the highest praise possible to the folks who helped me regain my life! I know this sounds like an exaggeration but, believe me, it is NOT! Proliance Orthopedic Associates and Dr. Craig...
- Elaine
// Craig T. Arntz, M.D.
Dr. Merritt performed a hip replacement on my dad, who was then 90, in the spring of 2015, using the anterior approach.In my opinion, this surgery saved my father's life. At the time, he was spiraling downhill on several fronts. Because hip...
- Richard B.
// Andrew L. Merritt, M.D.
I love the ocean. I love the sights, and sounds and smells of a harbor. The birds, the sea life, the people, I love it all. My dream for retirement is to cruise harbor to harbor in my boat enjoying the sights along the way. To explore the harbor...
- James S.
// William P. Barrett, M.D.
Dear Dr. Cero,It has been a long journey from shattered clavicle to age division National Champion! Thank you & your team at Proliance Orthopedic Associates so much for being my partner in recovery!I appreciated our discussions about the...
- Kerry
My primary care provider referred me to see Dr. Arntz at Proliance Orthopedic Associates in Renton because I was having problems with my shoulder.  I was having extreme pain in my shoulder whenever I would reach out to grab an object, or pick up...
- Regina S
// Craig T. Arntz, M.D.