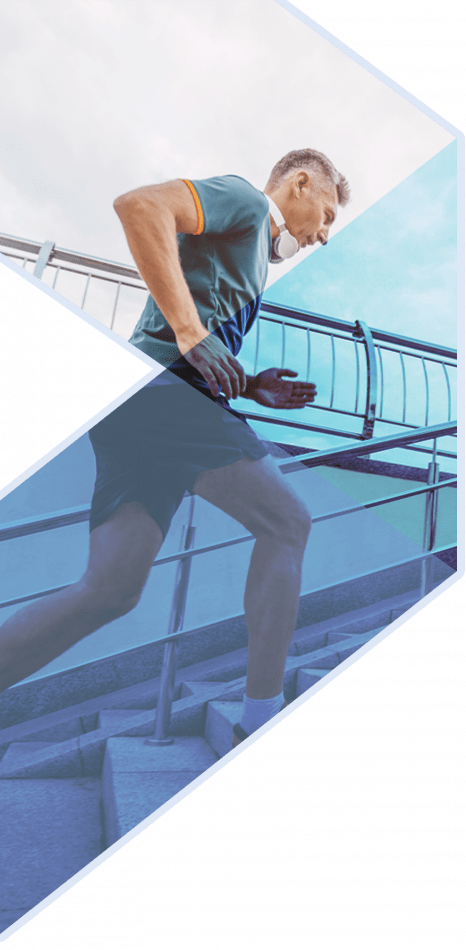 Not all "Top Docs" are in Seattle
17 are at POA!

We are excited to announce that we have 17 providers awarded the Seattle Met Top Doc designation. Proliance Orthopedic Associates is dedicated to helping patients receive quality treatment that is tailored to their individual needs. Innovation through collaboration: we apply our surgical and non-surgical expertise with the most current technology in each patient's diagnosis and treatment plan.
UNMATCHED
SPECIALIZED
CARE
Find the care you need, when and where you need it, with the region's most comprehensive orthopedic care.
I received foot fusion surgery for arthritis on Nov. 11, 2015. I feel great now. I just went back to my bowling in March. I am also able to walk my dog at least six blocks, where I was only able to walk a few blocks before. Dr. Novak was very...
- Rosalie L.
// Erik J. Novak, M.D., Ph.D.
Cliff, a VOA patient of Dr. Barrett who underwent bilateral knee replacements has documented his process via social media. Below is a video of Cliff's progress 4 days after surgery. Yes, 4 days!Cliff made another video 12 days later. In...
- Cliff
// William P. Barrett, M.D.
I broke my wrist while snowboarding, which is how I met Dr. Howlett. I came into the office for a consultation after I had my cast taken off, and Dr. Howlett recommended surgery. Since surgery was the recommendation, I reluctantly agreed. I was...
- Roy W.
// John Howlett, M.D.
To Dr. Merritt,On a Saturday in April of 2014, I had climbed a step ladder to reach a bowl from a cupboard. Somehow, I forgot that I was on a ladder, and fell. I couldn't get off the floor and had to call for help. I had fractured my hip.That...
- Nicole
// Andrew L. Merritt, M.D.
We wanted to write and say thank you for your work on George's hand injury.  It has been 2.5 years since the accident and he has regained 80-85% use of his right hand, including the ability to write and fish.  We truly believe you were an...
- George and Dottie J.
// John Howlett, M.D.
I have lived a lot of my life with limitations.  Between genetic anomalies and sports injuries, I've endured knee pain for more than 25 years.  As time progressed, the pain got increasingly worse and the list of things I couldn't do got...
- Caroline E.
// Andrew L. Merritt, M.D.
"I had thumb reconstruction with Dr. Shrivastava at Proliance Orthopedic Associates.  Everyone at Proliance Orthopedic Associates is so nice and professional.  I've had three surgeries here with two to go, I wouldn't go anywhere else...
- Victoria
// Niket Shrivastava, M.D.
I finally decided to do something serious about my basketball knee (surgery in 1978 to remove part of meniscus cartilage), injured from playing at 45 long after I should have quit. So, I had knee replacement about 1 year ago – Sept 9, 2014....
- Eugene W.
// William P. Barrett, M.D.
I'm just another success story on Dr. Barrett's file. Almost four months out I'm happy to have my new knee. Although rehab is still in progress, I can barely catch up with the knee as it walks all by itself – no pain....
- Oleg G.
// William P. Barrett, M.D.
I began my career as a mountain guide taking people to the summit of Mt Rainier in 1968 at age 17. Many years and hundreds of summit ascents later, my knees were shot. I consulted with Dr. Barrett and subsequently decided to go with...
- Joe H.
// William P. Barrett, M.D.