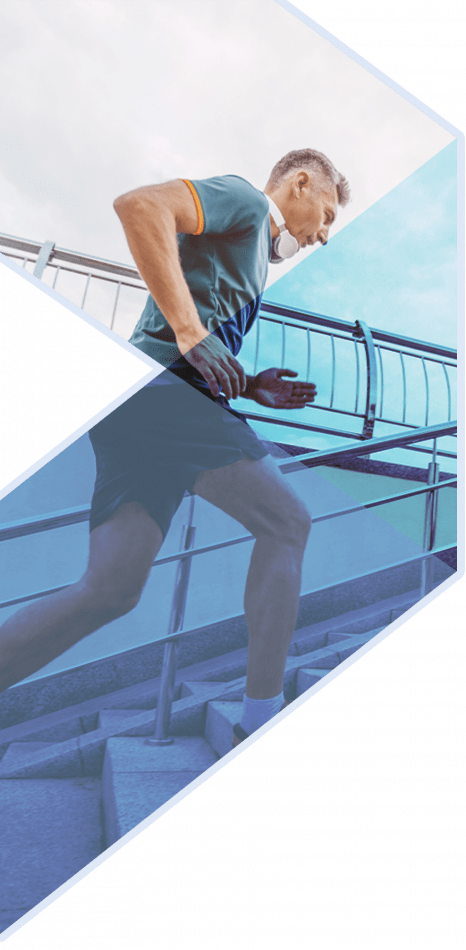 Not all "Top Docs" are in Seattle
17 are at POA!

We are excited to announce that we have 17 providers awarded the Seattle Met Top Doc designation. Proliance Orthopedic Associates is dedicated to helping patients receive quality treatment that is tailored to their individual needs. Innovation through collaboration: we apply our surgical and non-surgical expertise with the most current technology in each patient's diagnosis and treatment plan.
UNMATCHED
SPECIALIZED
CARE
Find the care you need, when and where you need it, with the region's most comprehensive orthopedic care.
Dr Huang,Our daughter, Katie, was diagnosed with acute promyelocytic leukemia her senior year in high school, on Sept. 24th, 2011. She endured chemotherapy, 6 months of treatment and worked hard to be able to come back and play basketball for her...
- Katie's Mom
// Fredrick S. Huang, M.D.
My name is Annmari and I am 53.  I have been Dr. Howlett's patient for a little over 3 years now.  I broke all three bones in my ankle and luckily Dr. Howlett was in the emergency room when I got there and he did my surgery that night.  When...
- Annmari D.
// John Howlett, M.D.
Over the years, Pauline has had four surgeries with Proliance Orthopedic Associates orthopedic physician Dr. Craig Arntz. She has had two hand surgeries, as well as both right and left shoulder surgery. She discusses how she is virtually...
- Pauline
// Craig T. Arntz, M.D.
Today I had an appointment with Dr. Cero. It has been 6 weeks since I had a total knee replacement on my right knee. At this appointment, Dr. Cero was very pleased with my progress and mobility, and lack of pain. The physical therapists are also...
- Willa
I came to see Dr. Shrivastava at Proliance Orthopedic Associates for a broken wrist.  My experience at Proliance Orthopedic Associates was a long process of being in and out of casts over five months.  I ended up damaging my broken wrist after...
- Mark
// Niket Shrivastava, M.D.
To Dr. Merritt,On a Saturday in April of 2014, I had climbed a step ladder to reach a bowl from a cupboard. Somehow, I forgot that I was on a ladder, and fell. I couldn't get off the floor and had to call for help. I had fractured my hip.That...
- Nicole
// Andrew L. Merritt, M.D.
I have lived a lot of my life with limitations.  Between genetic anomalies and sports injuries, I've endured knee pain for more than 25 years.  As time progressed, the pain got increasingly worse and the list of things I couldn't do got...
- Caroline E.
// Andrew L. Merritt, M.D.
In June 2010, I had surgery on my lower back. Until then, I was in serious and debilitating constant pain and had been for many years. I was on large dosages of pain meds that only took the edge off of the pain I was experiencing. The meds were...
- Lynne
// Jason H. Thompson, M.D.
"I had an injury while on a beach vacation. Dr. Niket Shrivastava offered me guidance remotely. I down played the injury. Dr. Shrivastava, very tactfully, described the severity of my condition and provided me a course of action which had...
- Parag
// Niket Shrivastava, M.D.
Dear Doctor Arntz,I have finished my course with Christine and Jan at the Kent gymnasium center. What superb and sensitive therapists they are! Never a moment wasted in trying to discern what to do, using my right side and shoulder. They already...
- Herb Coursey
// Craig T. Arntz, M.D.